We reported last week that the Hungarian government had announced a new tax set to be brought into effect in 2015, that would see individuals and corporations taxed by the gigabyte they used. No measly sum either, but around £0.40 per GB. Due to public upheaval it later added a cap to the amount payable each month, but many people were still unhappy and over the weekend some 10,000 took to the streets of the capital, Budapest, to protest the tax and demand its dismissal.
The protesters held a vigil outside the economy ministry, chanting and holding up signs that alluded to a free internet. One organiser is quoted by France24 as saying to the crowd:
"There will be no Internet tax… we will block it. If the tax is not scrapped within 48 hours, we will be back again," he said.
The protest was said to be almost entirely peaceful, though there were some reports of old keyboards being thrown against government buildings, some smashing windows.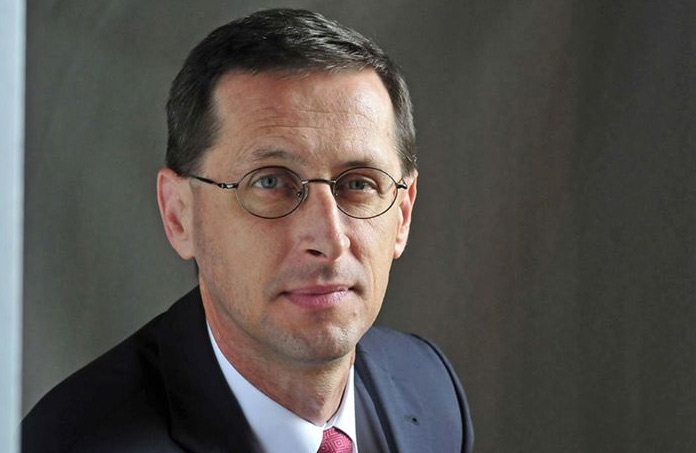 Economy minister Mihály Varga announced the new tax law last week
While the Hungarian government has insisted that the tax, which is expected to raise several billions, is to give the government a tighter budget in 2015, many others have suggested that it's a way for it to clamp down on groups that use social media and other internet resources to be critical of the government. Understandably, others are simply worried that it will have a crippling effect on the economy, as large bills are passed on to ISP customers, giving them less disposable income.
If the government doesn't scrap the plans for an internet tax, protesters have warned that they will be back tomorrow, the 28th October.
Discuss on our Facebook page, HERE.
KitGuru Says: Quite an impressive number of people for such a short notice protest. Did any of our Hungarian readers take part?