Elon Musk and Amazon founder, Jeff Bezos, may like to spar over Twitter in only the way fellow billionaires can, but financially they aren't in the same ballpark. While Musk may have a personal fortune around $12 (£9) billion, Bezos' stockpile of Amazon shares has now made him the third richest in the world, with more than $65 (£49) billion to his name.
Bezos himself owns 18 per cent of Amazon's stock, which following a recent strong earnings report rose in value by a further two per cent on Thursday this week. Revenues were up more than a third over this time last year, which lead to a profit jump from $92 million in 2015 to $857 million (as per the BBC).
This positive outlook for Amazon, which like many mega-corporations isn't known for turning huge profits, is what's driven the upsurge in Bezos' own fortune. With Amazon stock prices having jumped more than 50 per cent since the start of this year, his net worth has risen along with it.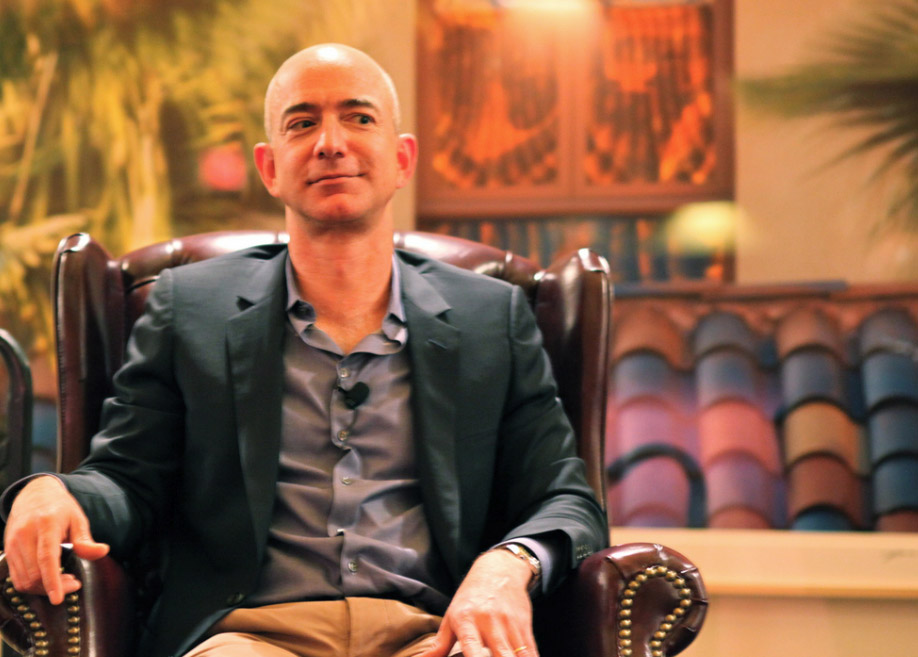 Source: Steve Jurvetson/Flickr
It puts Bezos behind just two people: Zara founder, Amancio Ortega whose net worth is around $74 billion and the perennial world's richest man, Bill Gates, who despite years of philanthropy is still worth around $78 billion.
Amazon's strong fortunes in 2016 have been driven by an expanded Prime Membership, a greater uptake in Amazon's cloud services and an increase in revenue from general sales on its retail website.
Discuss on our Facebook page, HERE.
KitGuru Says: Good to know that Bezos has plenty to continue investing in Blue Origin. If they can get the costs down on that, it could be the most affordable way for all of us to get a chance to go into space and experience the overview effect for ourselves.