Amazon really is starting branch out. Last year it jokingly hinted at possible drone deliveries, but this year it's kicking things off by buying up the developer of Xbox One exclusive, Killer Instinct, Double Helix Studio, throwing more wood on the rumour-fire that Amazon is developing its own console.
While initially set to be announced in mid February, some leaked documents about a joint recruiting event between Amazon and Double Helix hinted at increased cooperation between the companies. When pressed Amazon told TechCrunch: "Amazon has acquired Double Helix as part of our ongoing commitment to build innovative games for customers."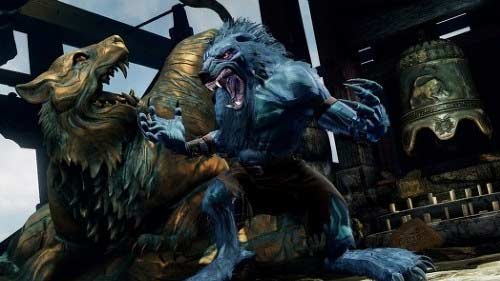 His next opponent? DHL delivery man. 
Currently Double Helix employs 75 people, all of whom now work under the Amazon banner, presumably continuing to develop Strider, a PC and console side scrolling platformer. It'll also continue to update Killer Instinct on the Xbox One, releasing extra characters and maps via DLC.
Presumably though Amazon has more in mind than releasing a couple of games on consoles, so what will happen once Strider is released in the coming months remains to be seen.
KitGuru Says: What do you guys reckon Amazon is going to do with a game developer? My bet's on it pushing exclusive game's onto tablets to help bolster Kindle Fire sales.