One of the most impressive Oculus Rift demos that's been showcased to date, is Eve: Valyrie, a first person, cockpit, space-shooter based in the Eve universe, but Rift support was an after thought – or at least that's what we thought. In-fact, as it turns out, Oculus and Eve developer CCP Games have done a deal to co-produce Valkyrie, setting it up as the first "exclusive Oculus Rift launch title."
"Since its debut at EVE Fanfest last year, Valkyrie has been a brilliant showcase for the power of VR and hands-down one of our favorite Rift games", said Oculus in an announcement, highlighting how many awards Valkyrie has won at shows like E3 and CES. Part of the reason it's done so well it said, was because it was built from the ground up for the Rift and because the team focused on immersion, making sure that developing the two contrasting feelings of claustrophobia from he cockpit and the sheer endless, vastness of space were paramount.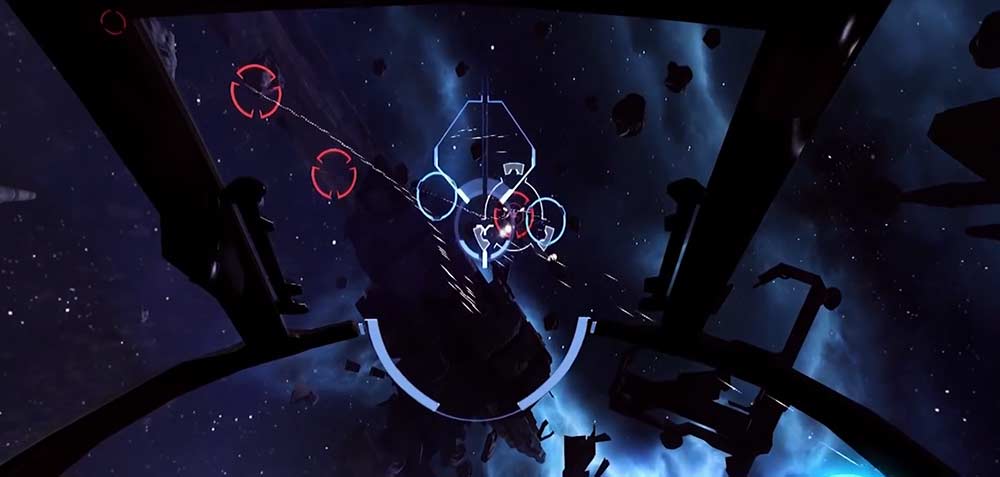 We still don't know a lot about Valkyrie, but it could end up being a new esports title
However, Oculus isn't done with one flagship launch title, it's got its eyes peeled for more: "We're looking for more great developers to partner with on made-for-VR content. If you're interested in potentially teaming up, email us at [email protected] to learn more!"
There's also jobs available at Oculus at the moment, hinting that game production within the hardware maker and now developer, is beginning to ramp up. If you could fill any of these roles and want to work at one of the companies spearheading true next-gen gaming, then it might be worth giving them a bell:
Senior 3D Artists and Modelers
Senior Animators
Senior Gameplay Engineers
KitGuru Says: This is pretty exciting news, as one of the big things missing on the Rift at the moment – beyond a commercially available HD version – is full game experiences. The fact that Oculus is going to be partnering with studios and developing its own titles with John Carmack in-house, is a good indicator of it making sure it doesn't get stuck in a perpetual chicken and egg scenario, where the hardware isn't supported because the games aren't getting made and vice versa.