If you always wanted to work for Amazon, now might be your chance to get a foot in the door, as the web based retailer has just announced that it will be expanding its distribution centre workforce in the UK by as much as 1,000, bringing the total number of employees in the British Isles to 6,000.
The new staff will be hired on in the next few months, at centres in Doncaster, Dunfermline, Gourock, Hemel Hempstead, Millton Keynes, Peterborough, Rugeley and Swansea. New hirees will start at an average wage of £7.39 an hour, moving up too £8.90 an hour after two years of service. Other staff benefits include private medical cover, a company pension, life assurance and an employee discount at the retailer.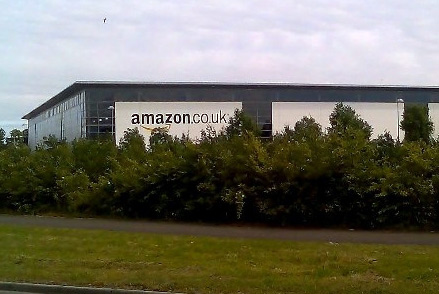 However, distribution centre positions can require hard work. Some employees are expected to walk upwards of 11 miles per shift.
John Tagawa, director of UK operations at Amazon, said of the news: "Over the past two years, we have added well in excess of 2,000 new employees to our workforce and we are delighted to be able to add a further 1,000 to that number over the coming months. As we see greater demand, we are able to rapidly grow our talented team across the UK."
Despite being one of the largest retailers in the UK and certainly the biggest online, Amazon has been criticised in the past for paying very little tax in the UK, exploiting the "double Irish" tax loophole. It is currently under investigation from the European Union for these practices.
KitGuru Says: Anyone fancy a gig at Amazon? That employee discount alone would save me a lot. 
[Thanks
Guardian
]
Image Source: Scott Lewis