Apple began construction work on its new headquarters in Cupertino, California late last year, but the foundations are only just starting to give us a real idea of what the final building will look like. Thanks to the efforts of one traffic reporter, there's a few aerial shots doing the rounds of how it's coming along.
We first saw concept art of the building back in 2011, with Steve Jobs himself taking a hand in its location and design. It's being built just a few minutes away from the current Apple campus, but will offer much more space in a huge 175 acre piece of land. When complete, the circular structure will have 2.8 million square feet of room, featuring four stories all the way round, a thousand seater auditorium, a giant fitness centre and over 10,000 parking spots.
All in all some 14,000 employees are expected to call this place home when it's completed in an estimated two years time, and the whole thing will be powered by renewable energy sources like solar. However at the moment, it looks like this: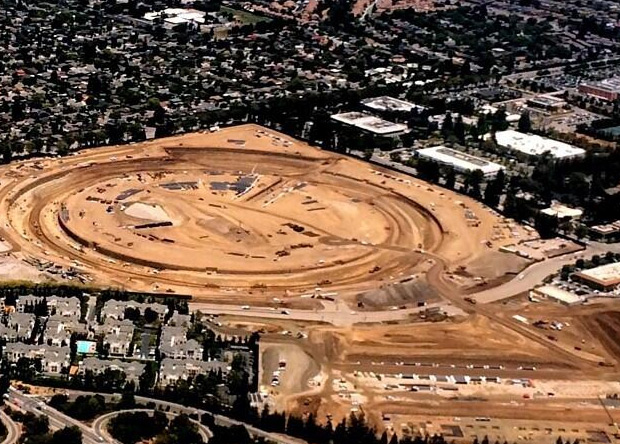 As desolate as it looks at the moment though, the plan is to hide much of the tarmack and concrete below ground, where most of the car parking spaces will be. Up top, there's plans for thousands of trees, huge open grassy areas and even the possibility of orchards and fruit gardens.
Eventually, it's planned to look something like this: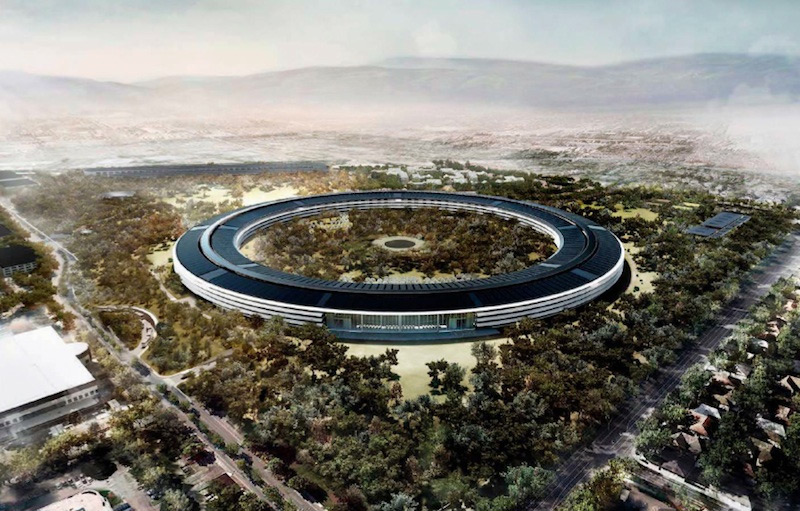 Discuss on our Facebook page, HERE.

KitGuru Says:  That's a pretty amazing looking building. Or at least it will be in a couple of years. I'm quite impressed by the efforts to make it green though, all that rennewable ennergy. It's even got clever designs to keep the temperature down without using air-conditioning, instead utilising natural ventilation to keep the place cool. 
Image Source: Sky1Ron, Apple
[Thanks
Telegraph
]