Following on from yesterday's news that Dutch ISPs Ziggo and XS4All were entering their third year of fighting lobby groups in courts, comes the news that British ISPs have blocked a bunch of extra torrent site proxies which have sprung up in the wake of their initial blocks.
This happens every time: one site gets blocked, replacements and proxies for the original appear. Many sites even have aggregate collections of different proxies and their relative blocked status and there's always tens of them to choose from. Despite this, the lobby groups have sunk their teeth in and are going to shake that dead horse for as long as it wants, as the blocks keep on rolling in.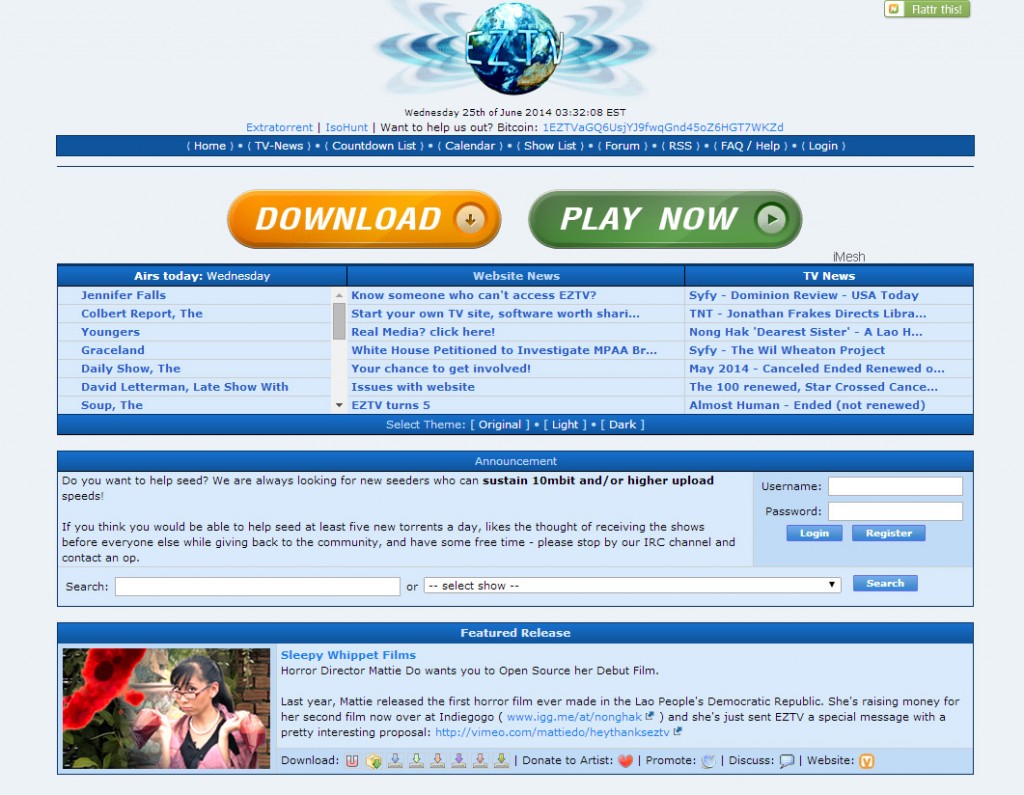 EZTV's block comes just days after it began funnelling traffic to an independent movie maker in LAOS to help fund her films
All six of the UK's biggest ISPs have now blocked the YTS (formerly YIFY) proxy site and EZTV's proxy portal took a hit too. No doubt by this time there are at least three replacements for each, if they weren't there already.
We asked you guys a few weeks ago how you were finding the blocks and whether your download habits had been affected. Your answer was a near unanimous, "no." Clearly the lobby groups should do a little research of their own on how effective what they're doing actually is.
Discuss on our Facebook page, HERE.
KitGuru Says: If I'm getting bored of saying it, you must be getting bored of reading it: blocking doesn't work, except against the lightest of pirates. Better legal alternatives is the only real way to take an axe to piracy.
[Thanks
TorrentFreak
]