Since the Edward Snowden revelations of 2013, many organisations have been held under the spotlight for their collusion with the NSA and other international intelligence agencies, most notably Google and Microsoft. Facebook was involved too though, which is why a group of over 25,000 Austrians have launched a class action lawsuit against the site, for invading their personal privacy and breaching European law.
The suit, spearheaded by 27 year old Max Schrems, is demanding a compensatory amount of 500 euros (£360) each – totalling £9,000,000 if fully awarded. However a further 55,000 people have also registered to become part of the suit at a later date, suggesting the payout could be as much as three times that figure if the plaintiffs get their way.
Of course for a company like Facebook, even a sum like that would be a drop in the bucket. Instead, the suit is more about drawing attention to the company's violations of international law and setting a precedent in a legal setting for such behaviour.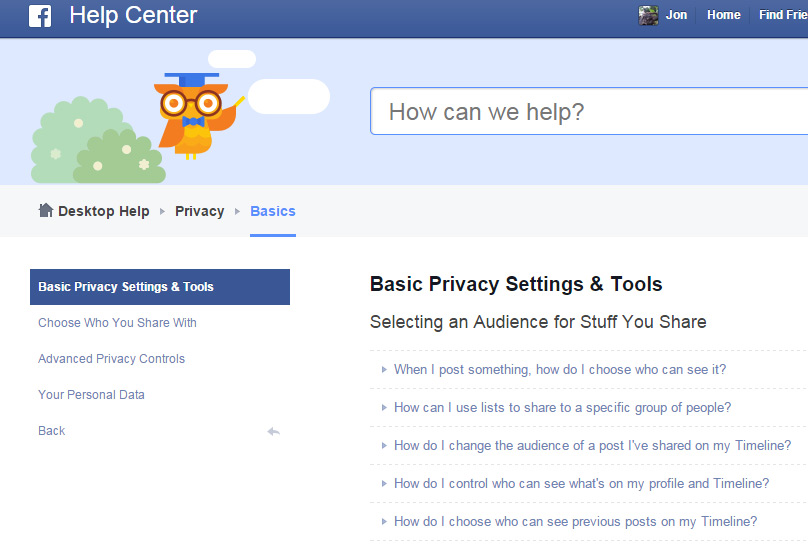 Having a cute Owl on your privacy page won't help you
"Basically we are asking Facebook to stop mass surveillance, to (have) a proper privacy policy that people can understand, but also to stop collecting data of people that are not even Facebook users," said Schrems (via Guardian).
The suit was filed against Facebook's EU HQ, founded in Dublin – totally not for tax purposes – and is currently being heard in the European Court of Justice in Luxembourg. Facebook has since attempted to have the case thrown out suggesting that it was inadmissible under Austrian law.
Discuss on our Facebook page, HERE.
KitGuru Says: I feel like everyone is a loser when it comes to the NSA's spying. It's killed a lot of trust in US tech companies, gagged them from telling their customers what was going on and milked user data without informing them.