Yesterday saw the release of the annual Bill and Melinda Gates foundation address, which sees the couple break down what their charity and outreach work has achieved recently and hopes to achieve over the next 12 months. To help promote it and his big push to create machines that can filter sewage water (or "poop water" to the Redditors) well enough that it's drinkable without piping it everywhere, Mr Gates held another Ask Me Anything, where he covered everything from his plans to continue helping the needy, right through to his thoughts on how technology will progress in years to come.
People also asked about Age of Empires, but unfortunately Mr Gates chose not to respond.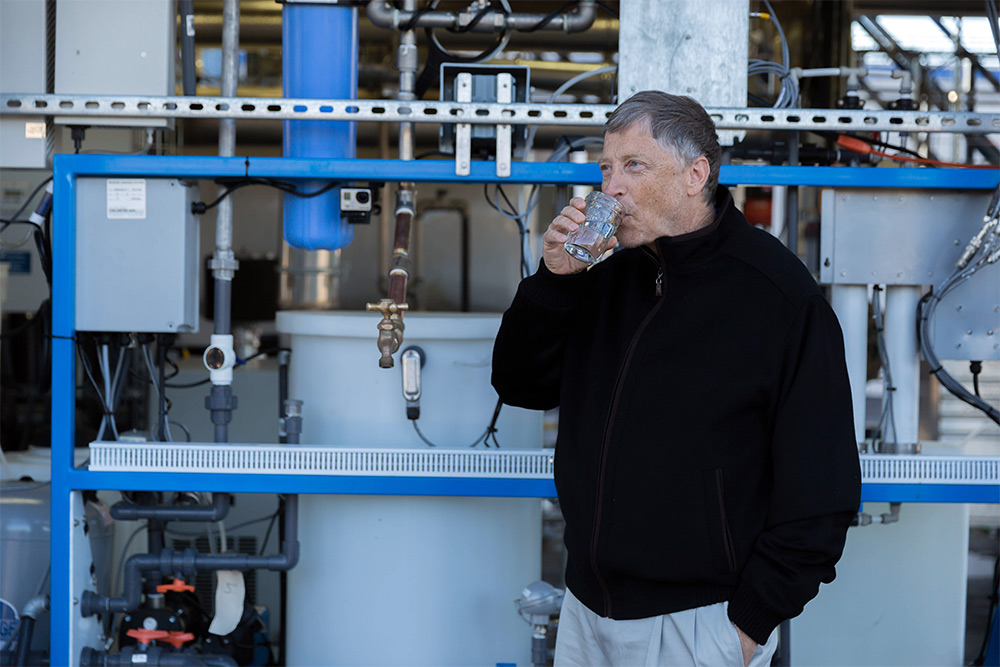 The ensuing PsBattle was intense
On the subject of his sewage processing plants, Mr Gates said that the real challenge was having it all done in a place that isn't miles away from civilisation, requiring massive pump systems and piping networks.
"I challenged engineers to create a processor of sewage where the costs could be covered by the energy and water (clean water) that it outputs," he said. "We have made progress on that. One team, Janicki, which was written up in Wired, is send a prototype machine to Senegal later this year. Getting rid of sewage helps a lot to reduce disease and improve living conditions."
This goes hand in hand with his foundation's big push to eradicate Polio. Thanks to its efforts and those of many others, Africa hasn't had a case for over six months, but there are still problems in the Middle-East. Especially, as he says, since the Taliban often kill people taking their children to be vaccinated against the disease.
[yframe url='http://www.youtube.com/watch?v=9p4bm-RAlLA']
Mr Gates wants to see digital currency expand, stating that they can really help smaller communities in remote regions transfer money around. "We are hoping to have India and Nigeria going in the next 2 years if things go well. Kenya and Tanzania and Bangladesh have grown a lot although those systems still need some improvements," he said, noting that while interesting, Bitcoin fluctuated too much to be of use in those parts of the world.
When asked about the future of AI technology and Elon Musk's recent claims that it could one day threaten humanity, Mr Gates agreed, saying he was concerned about super intelligence. "First the machines will do a lot of jobs for us and not be super intelligent. That should be positive if we manage it well," he said. "A few decades after that though the intelligence is strong enough to be a concern. I agree with Elon Musk and some others on this and don't understand why some people are not concerned."
The big question people wanted answered and sadly, Mr Gates chose not to, is whether Microsoft would ever make another Age of Empires. As the commenter suggested, perhaps that just means one is in the works. It's certainly possible that Microsoft's new RTS studio is working on just that.
Discuss on our Facebook page, HERE.
KitGuru Says: The Gates Foundation is doing some really great work. Have a read of its annual letter to find out more.