Snapchat recently killed off its "Best Friends," feature, which listed the top three people that a user messages, as some users considered it an invasion of privacy. However, due to complaints on social media, the company behind the service has now announced that it will reinstate the feature, as people apparently like to use it to figure out if their partner is loyal or not.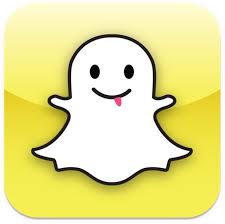 Of course one of Snapchat's biggest selling points is that after a few seconds, it deletes whatever content has been sent using it, thereby making it hard for untrustworthy couples to look-in on what the other is doing. With the Best Friends feature though, it seems many users felt they at least had some way of checking up on their partner. Without it, they were incensed.
There's no need to quote the insecurity of these individuals here, but the Telegraph has a few select examples for those that are curious.
https://twitter.com/evanspiegel/status/560152755151454208
Regardless of their reasoning though, apparently enough people complained that Snapchat has now promised to reverse the action and will instead come up with a method of stealthing certain names, as apparently some of the more well known Snapchat users wanted a little more anonymity.
"We'll bring back BFs soon. A few higher-profile friends wanted to keep their usernames private – we'll come up with a better way to do that," said CEO at Snapchat, Evan Spiegel in a tweet.
KitGuru Says: I'm quite surprised Snapchat responded in this manner. Are people really likely to stop using Snapchat (or force their significant others to do so) if this feature isn't present?