Even though fixing up your own car or tweaking it for added performance is a little more complicated today than it might have been a few decades ago, it's still a popular hobby; especially if you factor in the use of aftermarket garages. However a collection of car-makers want to make that illegal in the US going forward, by utilising DMCA law. They argue that as cars become more connected, it would be easy for people to pirate music through modified infotainment software, so tweaking anything electrical should be illegal.
This sort of block on changes to a vehicle would only be possible if legally, people didn't really own their cars, but that's exactly what many major car-makers are arguing.  They also suggest that allowing people to modify their own vehicles presents a danger to the public. The same goes for repairs too, the various companies want to make it so that only approved repair shops are allowed to fix certain aspects of your car.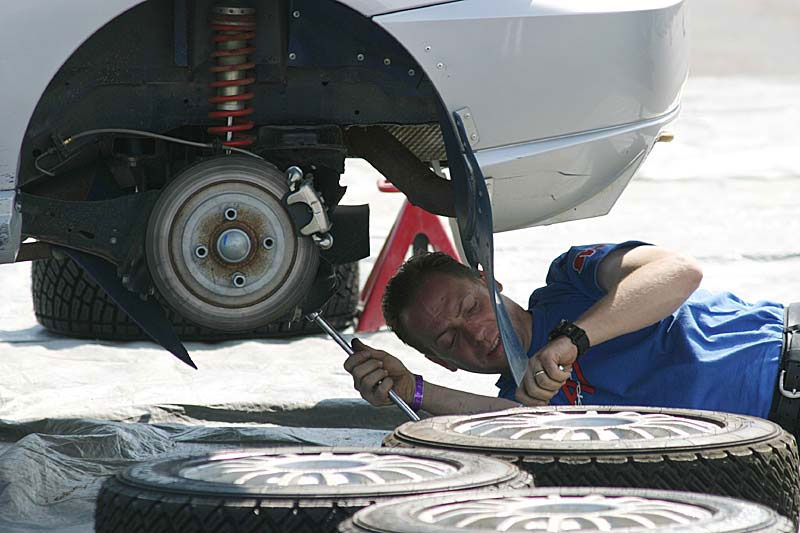 'Wo there buddy. Were you just about to breach copyright?'
For those wondering who to name and shame in this instance, it's a surprisingly long list, according to Yahoo:
General Motors Company
BMW Group
FCA US LLC
Ford Motor Company
Jaguar Land Rover
John Deere
Mazda
Mercedes-Benz USA
Mitsubishi Motors
Porsche
Toyota
Volkswagen Group of America
Volvo Cars North America
All of them, in some way or form, are pushing for legislative changes that prevent car owners from even looking at the code that runs on their cars.
Fortunately then the Electronic Frontier Foundation is hoping to halt this sort of legislation moving forward and reverse any measures already implemented. Citing a number of instances where the DMCA law over complicates or oversteps its mark, it's petitioned the Copyright Office to undo the collateral damage of these changes and hopes that it will once and for all pass all responsibility for regulating the auto-industry onto the relevant regulatory bodies, rather than allowing car makers to lobby for more control of the industry.
Discuss on our Facebook page, HERE.
KitGuru Says: Fortunately this only appears to be ongoing in the US at the moment, but you can bet that if it catches on, those same companies will try it again in other countries too.