Update: And it's gone. That was fast. Back to the original for now then.
While the Pirate Bay might be the most iconic torrent search site online, over the past few years due to lack of updates to its system and repeated down time, it's been eclipsed by competitors in terms of popularity and Kickass Torrents is today perhaps the biggest torrent search site in the world. With that popularity comes notoriety though, so now the site owners have moved its top level domain to the Isle of Man.
Although no specific reason was given for moving domain, traditionally torrent sites have done so to prevent domain takedowns from impacting the sites uptime, so perhaps that's the reasoning. However KAT has previously moved as part of an annual tradition, so it may be something as innocent as that.
This is backed up by a suggestion from admins that the move was "nothing special," according to Torrentfreak.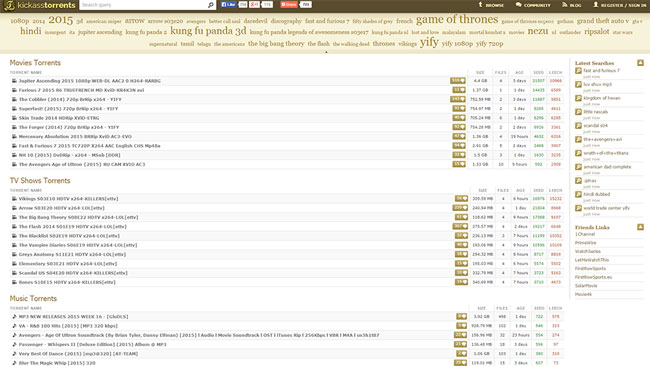 With TPB's problems, KickassTorrents has become the world's biggest search site
Regardless, accessing the site should be easier now, as the domain switch usually makes blocks against sites redundant. It should also mean that the domain blacklisting enacted by Google against the main domain and many proxies should have little effect now – at least until the lobby groups and media companies catch on and demand blocks against the new domain(s).
At the time of writing however the new .im domain doesn't resolve anything and the original .to one appears to work fine.
Discuss on our Facebook page, HERE.
KitGuru Says: KitGuru doesn't condone the downloading of any copyright protected content from torrent sites. With that said, which site do you guys make use of the most for your legal downloads?