Restricting content to certain parts of the world always seems like a bizarre choice for media companies. In the hope of securing licensing deals in different continents for the same content, they limit where in the world it can be viewed, leaving those that want to watch it two options: use a VPN to still pay for it, or download it illegally. According to many media lobby groups and ISPs though, that's one and the same thing, which is perhaps why the head of Canadian ISP Bell Media, Mary Ann Turcke, described her 15 year old daughter as a content burglar.
Turcke made this announcement during a recent speech at the Canadian Telecom Summit, where she told a story of how her daughter announced that she knew how to get more content on Netflix by using a VPN.
"She is 15 and she was stealing," Turcke said to the audience. "Suffice to say, there is no more VPNing."
As TorrentFreak points out, this has become a major strategy of media groups and lobby organisations, painting the use of a VPN to view other content available to customers paying the same (or often less) money for services like Netflix, as theft. While you could argue that point, it seems more to be an attempt to force companies like Netflix to do more about VPN usage, by painting it as legitimate criminal activity rather than just something that's frowned upon.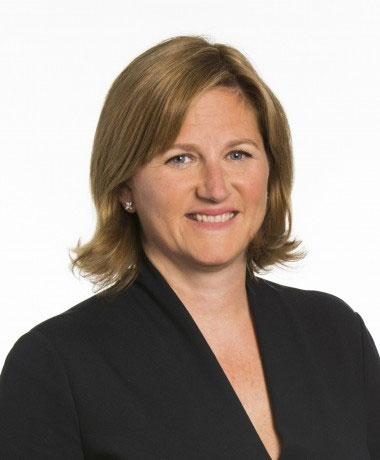 There's a genuine person with a genuine smile if ever we saw one
Bizarrely though, Turcke takes the tack that society is changing and even suggests that it's become a faux pas to admit that you use a VPN.
"It has to become socially unacceptable to admit to another human being that you are VPNing into U.S. Netflix. Like throwing garbage out of your car window, you just don't do it. We have to get engaged and tell people they're stealing," she said.
In reality, many analysts have likened the idea to crossing an international border to take advantage of overseas pricing, or buying something from a duty-free zone at the airport. It's just a method of exploiting loopholes to take advantage of better deals elsewhere – there's nothing illegal about it. It is infringing on Netflix's own Terms of Use, but pinning down the location of someone using a VPN is, by its very nature, rather difficult.
Despite that, Turcke lays the blame at Netflix's feet, suggesting that it needs to do more to combat VPN "pirates."
Discuss on our Facebook page, HERE.
KitGuru Says: Although I know why companies don't want people using VPNs to watch overseas content, if that content was available for purchase, people would. They're clearly willing to pay money for a Netflix account and a VPN, just put the products on sale somehow and people will buy them. Is it really that complicated?
Image source: Bell Media