Sports are a major part of many people's lives, with some living and dying by the results of their favourite teams. For those that aren't hardcore fans of any one entity though, fantasy sports can be a fun way to imagine how you'd do as a team manager, or a quick way to make some money competing against friends. According to the New York attorney general, Eric Schneiderman though, online daily fantasy sports sites constitute illegal gambling and he's sent a cease and desist to two major sites: Draft Kings and FanDuel.
In it, Schneiderman demanded that both sites stop taking "wagers," from residents within New York. However he did not go so far as to demand that they halt operations entirely.
The reasoning for the classification as gambling sites comes from the attorney general's belief that daily fantasy sports involve too many unknown actions, that they are gambling sites and therefore not protected by the Unlawful Internet Gambling Enforcement Act of 2006, which DraftKings and others had previously cited, since it specifically excludes fantasy sports websites.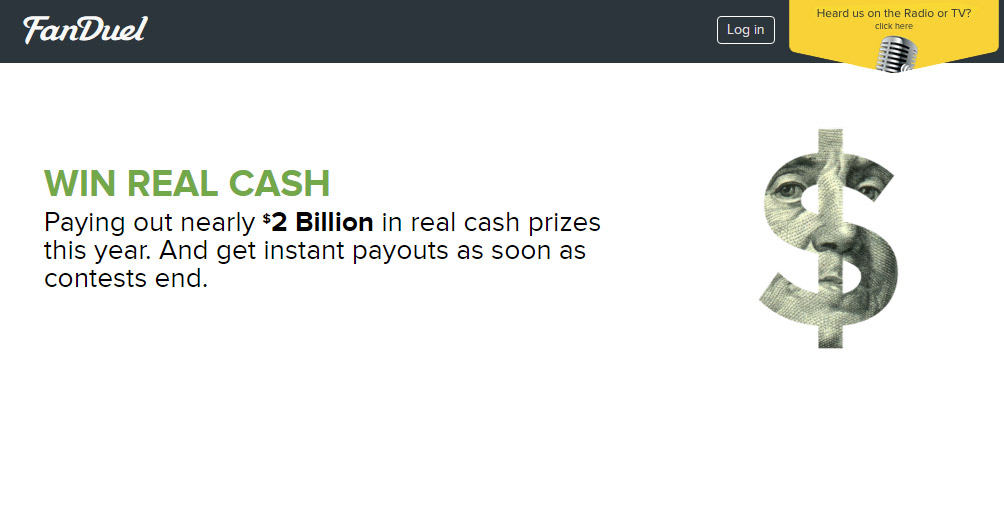 The sites do often highlight that they pay out billions to players each year
FanDuel's response was to deny that it was involved in gamling: "fantasy sports is a game of skill legal under New York State law," it said. "This is a politician telling hundreds of thousands of New Yorkers they are not allowed to play a game they love and share with friends, family, coworkers and players across the country."
It even went so far as to suggest that the attorney general was merely trying to drum up publicity for himself with this move. DraftKings also disagreed with his actions, stating (via ESPN) that "We strongly disagree with the reasoning in his opinion and will examine and vigorously pursue all legal options available to ensure our over half a million customers in New York State can continue to play the fantasy sports games they love."
Schneiderman however clarified in a further statement that he wasn't interested in stopping fantasy sports, just 'daily fantasy sports,' which is different, he said. According to he and letters he claims to have received from some companies and individuals, daily fantasy sports can have the same impact as gambling on communities.
If he does pursue this way of thinking, New York wouldn't be the first state to do so. Nevada previously ruled daily fantasy sports as sports gambling and therefore requiring of a license to operate.
Discuss on our Facebook page, HERE.
KitGuru Says: Considering America has a presidential candidate who made a killing on casinos, it seems bizarre that anyone has a problem with online gambling, even if you do classify daily fantasy sports sites as such.