There's trouble in the eSports scene once again, proving that even the paradise-sounding world of professional video game playing, there are pitfalls. One of them is your CEO just not paying you, as appears to have happened in the case of Swedish gaming outfit, Ninjas in Pyjamas. While no concrete admissions have been made, after an investigative report unearthed that the players had been missing out on thousands of dollars of their winnings, the CEO has stepped down.
The initial report appeared on Brietbart earlier this month, accusing the then-CEO of Ninjas in Pyjamas (NiP) Per Lilliefelth, of owing the team upwards of $340,000 (£225,000) from past tournament wins and in-game CS-GO sticker sales. According to its sources, excuses for non-payment ran the gamut from tournament admins not paying up on time, to players not meeting their streaming contractual hours.
However when questioned, tournament organisers denied that they had delayed payment and in cases where that had happened, it was often because NiP had refused to file tax information. This delay seemingly caused by Lilliefelth led NiP in some cases not to compete as they thought they wouldn't be paid by the organisers.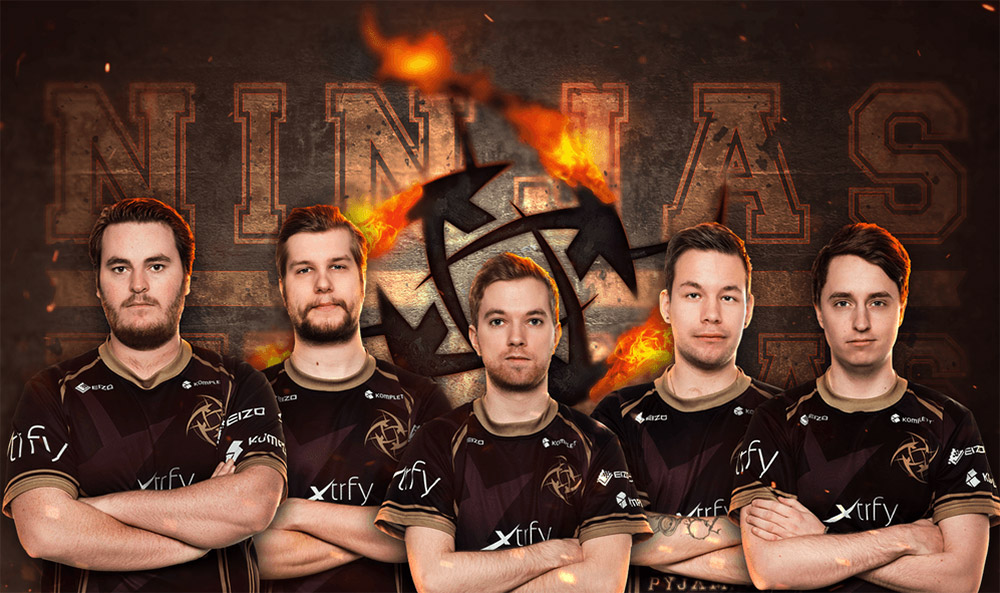 Following the report's publication, NiP's official line was one of denial. However while it has not confirmed the statements made as part of the report, it has now announced that Lilliefelth will be moving on and that he accepts "responsibility for the mistakes that have been made."
"It is time to bring in new people with more suitable properties, skills and experience to lead Ninjas in Pyjamas in the future. The business and industry has changed, it is time to take it to the next level," the official NiP statement reads (via PCGamer).
Moving forward, Patric Jönsson, the former CEO of subsidiary Xtrfy Gaming, will act as an interim CEO while another is sort out to run the organisation.
Discuss on our Facebook page, HERE.
KitGuru Says: It's a shame these unscrupulous individuals can have such an impact on young players' careers. They don't have long in this 'game' to earn what they can before hitting that dreaded late-20s retirement age, so making it hard for them to get ahold of the money they earned is a scummy move.