Kim Dotcom has come out the other side of his bail hearing a free man, with everyone satisfied that he hadn't been in breach of his terms. Shortly after he posted on his Twitter account that the hearing was "just like the entire #Megaupload case. Nonsense!"
During the trial Dotcom, real name Kim Schmitz, was asked about many facets of his life, including the fact that he's earned a purported $40 (£20) million since his original arrest back in 2012 on various charges related to the file locker site MegaUpload. Dotcom didn't deny any of this, nor his multi-million dollar investments in his Internet political party, or the advertising of his Good Times album, but said that all of it went into a family trust which also paid related bills.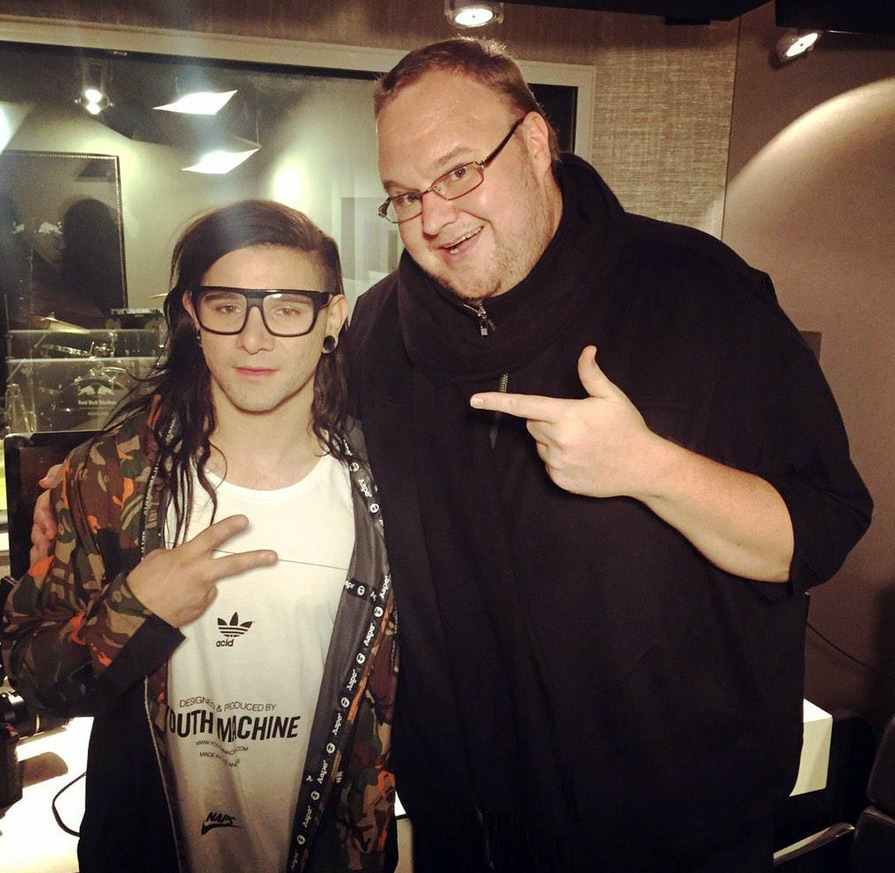 Following the trial, Dotcom posted images of him 'making beats' with Skrillex
He did however state that he was no longer a beneficiary of the family trust, having signed over control to his ex-wife Mona recently. Presumably that is to protect his family finances and part of the reason he recently claimed to be "broke," and in need of a new lawyer (which he achieved by the time of the bail hearing).
In a somewhat bizarre line of questioning, Dotcom was quizzed on the amount of time he spent playing videogames, as if that would somehow influence his ability to flee the country or breach other bail conditions.
He was also questioned about his affiliation with a Europe based co-accused in the MegaUpload trial, someone that Dotcom is forbidden from communicating with. He denied any such discussions with this person and said that he and everyone involved in his case had been very careful not to breach bail conditions.
KitGuru Says: It really did seem like this hearing came out of nowhere when it was revealed that Dotcom didn't have a New Zealand based lawyer.
[Thanks
NZHerald
]