While a lot of us British readers and writers may not be quite 100 per cent on what thanksgiving is all about, we do understand the concept of a party and any excuse to sit around eating good food with friends and family is good enough for us. However due to money, distance or time, some just can't make it home in time. Take the crew aboard the International Space Station for example. It celebrated thanksgiving in true NASA style: shrink wrapped and freeze dried to maintain freshness.
The menu does include the traditional trappings of thanksgiving, like turkey, stuffing, candied yams (isn't sweet potato sweet enough anyway?), green beans and mushrooms and a just-add-water cornbread dressing. For dessert, there's cherry-blueberry cobbler.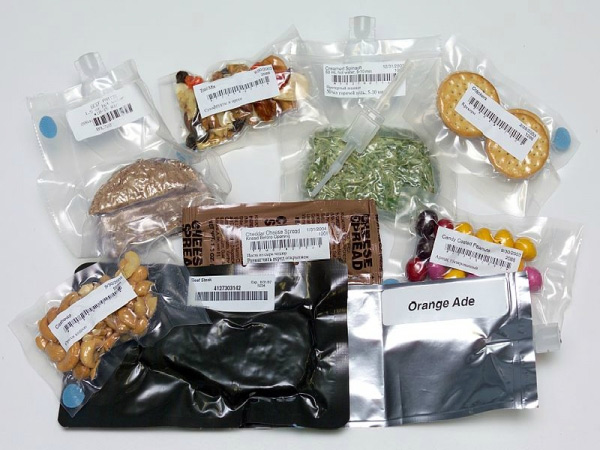 Astronauts aboard the station may also be tucking into a pack of food that they were allowed to bring with them especially. While nobody's personal choice has been officially outed, it's been said that some requested cranberry sauce, while another wanted frosting to put on some cookies. Whatever it is though, if opened during the meal, it must be consumed or thrown out as no leftovers are allowed.
The current crew of the ISS includes Americans Barry Wilmore and Terry Virts, as well as Russians Alexander Samokutyaev, Elena Serova and Anton Shkaplerov. The final crew member is Italian flight engineer Samantha Cristoforetti.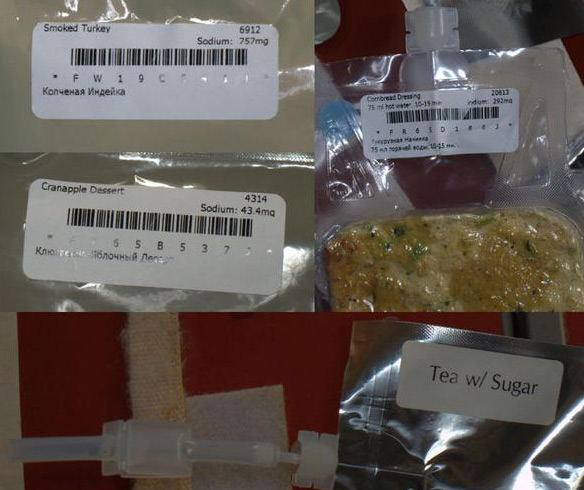 Tea with sugar? Now that's something we can get behind
Virts, Cristoforetti and Shkaplerov have been in space for just five Earth days so far, while the rest of the team has been up there for just over two months.
KitGuru Says: This might be one of the last times that sweet potatoes are eaten from a freeze dried state on the ISS however, as new trials have shown it's a great plant for growing in zero G.
Image source: NASA