Over the weekend votes were cast and counted in New Zealand's latest general election, following weeks and months of campaigning by all parties. Most notably in the tech press, Megaupload and Mega founder Kim Dotcom has appeared, alongside his Internet MANA party creation, with hopes to win one of its representatives a seat in parliament to help champion digital rights and freedoms. Unfortunately however, in the end the party simply didn't receive enough votes. On top of that, the National party won once again, so John Key, Dotcom's nemesis, continues to remain in power.
This is despite all the negative campaigning by the Internet MANA party against Key, pointing out in a "Moment of Truth," event, the lies and corruption he, Edward Snowden and Julian Assange felt Key and his government were responsible for. Ultimately Key won convincingly, creating New Zealand's first majority government in nearly 20 years, for what will be his third term.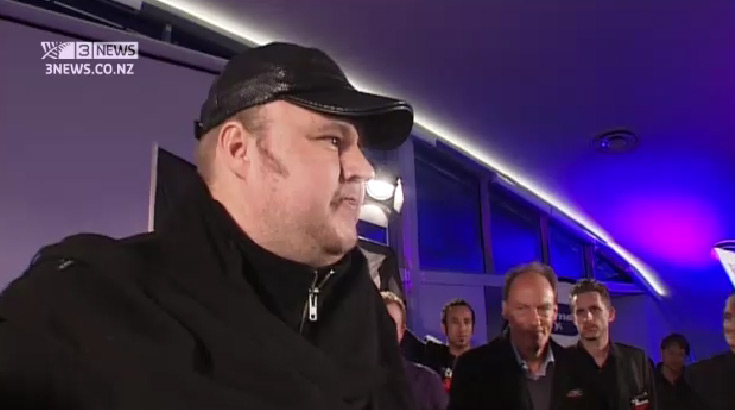 Dotcom publicly addressed the news shortly after the votes were counted, praising the leadership of Internet MANA and all those involved. In short order however, he pinned the failings of the alliance on himself, suggesting that his "poisonous" influence on the party had caused it to miss its chances for a seat, something which he deeply apologised for.
"We lost tonight, but we did not lose because of our leadership – we had great leadership. We did not lose because of our campaign – we had a great campaign, and we did not lose because of our vision, because we had a great vision," he said in a televised speech (via 3News). "But I have to admit that we lost because of me."
However, he ended on a note of hope, stating that he believed that the Internet MANA campaign for a more open government – especially with regards to surveillance – had "opened the eyes of a lot of New Zealanders." Ultimately he said that Internet MANA was a new, fresh faced party with lots of growing to do and that it would be better, once he was removed from it.
While the Internet party is a relatively new entity, it had at least hoped to ride in on traditional support from the Maori MANA party, which has previously secured a single seat in government. However even Mana leader Hone Harawira failed to win his usual seat in Te Tai Tokerau, so neither party has a representative in John Key's new government.
Discuss on our Facebook page, HERE.
KitGuru Says: I can't help but feel for Dotcom here. He made a bold move, but perhaps it was simply too late in the day to start a party, mere months before the election, and hope for it to gain enough traction. What do you guys think?