Megaupload and Mega founder, Kim Dotcom, has been touring New Zealand in recent weeks alongside representatives of his sponsored Internet Mana Party, to help spread the word about the company's stance on copyright reform, personal privacy, internet developments and a number of other political points. However, he's had to conclude it by denying all involvement with a video that's appeared, showed several men burning an effigy of current NZ Prime Minister John Key.
The clip which was publicised by TVNZ, shows a wooden cross, with a picture of John Key's Face on it, doused in a flammable liquid and then set ablaze. When asked about the footage, John Key inferred that Kim Dotcom's Internet Mana Party had something to do with it, though the German entrepreneur and the party leader Laila Harre have staunchly denied it and even suggested that they would consider legal action for such slander.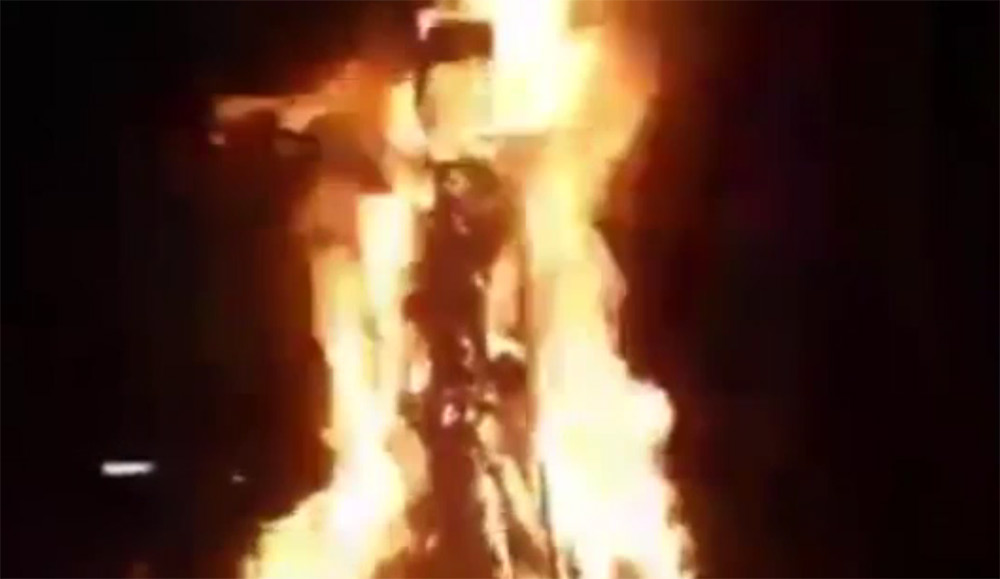 However, this comes just a week after a video appeared which Dotcom and Internet Mana are perfectly happy to take credit for and even posted it on the official party Youtube channel. It shows Dotcom on stage at a youth rally, urging all of those present to vote come elections on 20th September this year. The crowd can then be heard chanting "F*** John Key," over and over, to which Dotcom replies that he'll soon be coming into the crowd to hug them all.
[yframe url='http://www.youtube.com/watch?v=YL4UBS_m23w']
Discuss on our Facebook page, HERE.
KitGuru Says: Clearly Dotcom is towing a fine line between drumming up publicity for the party and making sure to stay away from the fringe that could really harm the party's votes come election time.