If you like playing around with After Effects and fancy making something Star Wars themed, then you can now skip over the step where you have to model a Tie-fighter or light-saber, as Star Wars: Force Awakens visual effects artist Andrew Kramer is giving away a load of them for free. The Star Wars Model Pack contains a number of high-resolution, detailed and textured 3D models for use in whatever you want.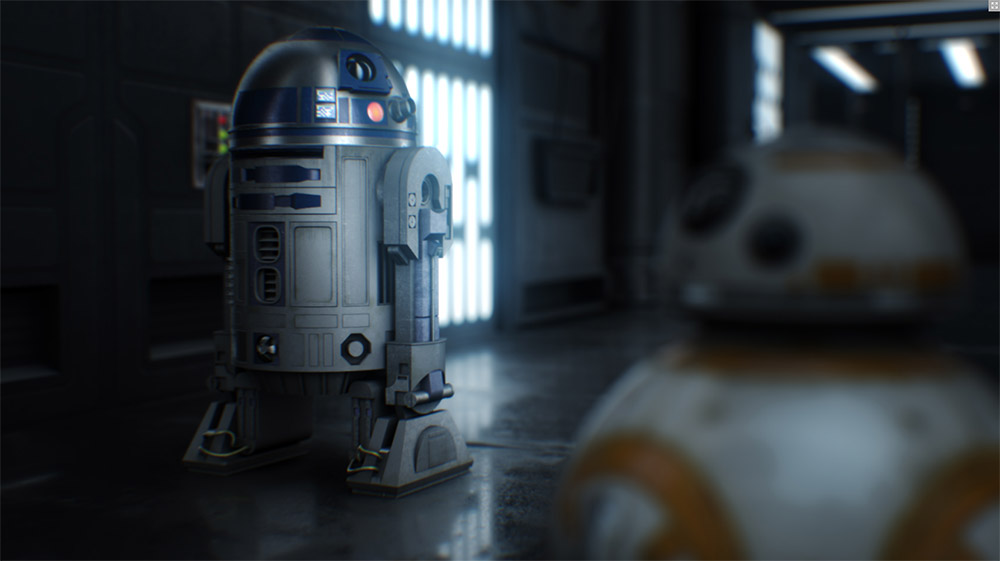 Andrew Kramer might not be a name you're familiar with, but he's been creating fantastical digital art for years, handling the title design for films like 2009's Star Trek and Super 8, as well as the visual effects in Almost Human and Star Trek Into Darkness. He also helped out on the recent Star Wars Force Awakens movie, developing the hologram effects.
It's that last experience that is the most poignant to this story though, as while the models he's releasing to the public aren't from the movie, they are all Star Wars related. There's a model for a Tie Fighter; R2-D2; BB-8; a X-Wing; a Tatooine water vaporator; Luke, Obi-Wan and Darth Vader's light sabers and several pieces of Imperial corridor.
[yframe url='http://www.youtube.com/watch?v=reSXGxkyr0k']
You might need to use his light-saber plug in to put together some of the visual effects seen in the video above, but that's freely available to download too. All of it can be grabbed over at VideoCopilot.
Discuss on our Facebook page, HERE.
KitGuru Says: That's some pretty neat, free digital models to play around with. It's hardly my field of expertise, but any After Effects enthusiasts among you think you could make something cool with them?