One visit to the KitGuru Facebook page will tell you two things: these guys are good at caption competitions and that they hate EA. KitGuru readers aren't the only ones either, as EA didn't win Worst Company in America award two years in a row for nothing, but that streak has now come to an end as in the first round of the new year's competition, EA has been eliminated, by Time Warner Cable.
The vote was close, with EA receiving 48.8 per cent of the votes, but Time Warner just slipped ahead. If anything, this is more of an indictment of Time Warner than it is an exoneration of EA, as the publisher's last year has involved gaffs like the BF4 release, Titanfall bugs and the long awaited release of Simcity's offline mode.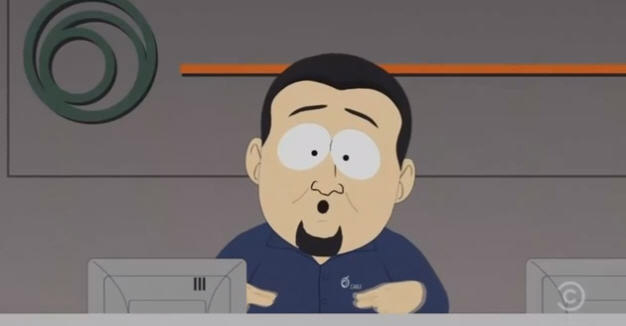 According to our cartoon sources though, Time Warner doesn't care.
Time Warner will now go through to face off against Koch Media which owns Dead Island maker Deep Silver. Other contemporaries entering round two include Monsanto, Walmart, Abercrombie and Fitch, Bank of America, Verizon, Comcast, Ticketmaster and McDonalds. Lots of media companies, which considering this is an online, vote, isn't too surprising.
KitGuru Says: That's it guys, the king of crap is dead, long live the king… whoever it may be.
[Thanks
Consumerist
]