Internet entrepreneur and polarizing figure, Kim Dotcom, has announced that his latest file locker company, Mega, is going to be floated on the New Zealand stock exchange through a reverse takeover of already listed shell company, TRS Investments – though he will still need TRS shareholder approval.
According to the Financial Times, this will work out with TRS buying all Mega shares, in return for 700 million TRS shares. Mega shareholders will then own TRS, which will change it's name to Mega.
While Dotcom was keen to make it clear that Mega didn't have problems with operating capital or any funding issues, he instead claimed that floating the company on the stock exchange would allow people to come onboard that believe in the technology and morality of a company that encrypts everything you do through it. His wife does have a large number of Mega shares though. Could this be a way of Dotcom protecting her financially should he be extradited later this year?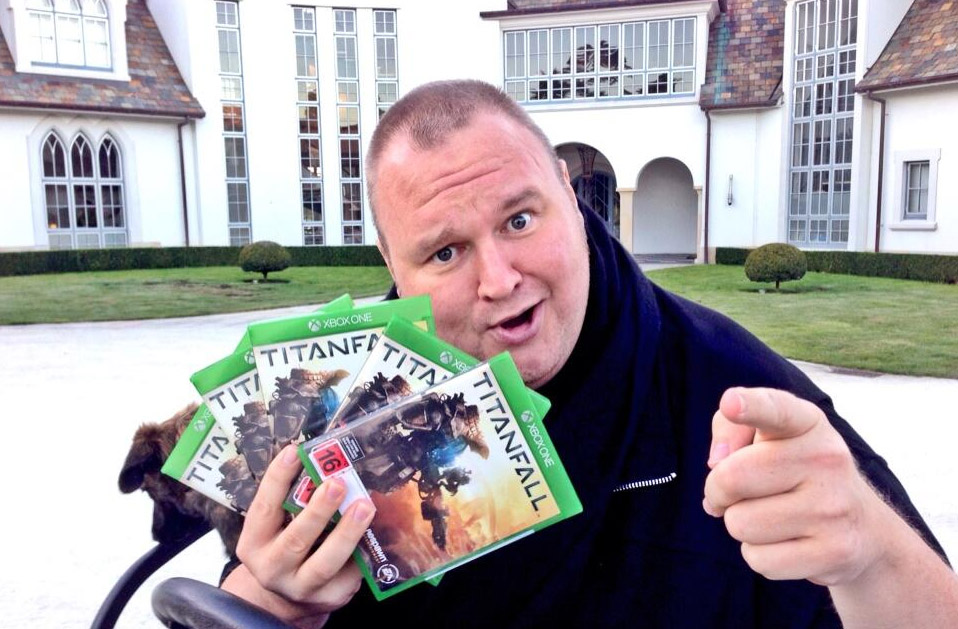 Besides, Dotcom has some gaming to do. Source: Twitter.
However Dotcom himself resigned from the Mega board last year, announcing his intention to focus efforts on developing his music sharing and social networking service Baboom, which was trialled earlier this year, and his political aspirations through The Internet Party.
KitGuru Says: This is quite a smooth way to get yourself listed. It will be interesting to see what the stocks do, especially when Dotcom's extradition trial takes place later this year.