Ebay has always been full of interesting items on sale from various individuals and businesses around the world, but starting today it will have an entirely new crop of products for its international users to bid on. In a partnership with New York auction firm Sotheby's, the online marketplace will begin live streaming auctions of fine art, antiques and other items, pitting online bidders against those that attend in person.
While the Ebay.com/Sothebys section on the site is now live, the first auction won't be taking place until the 1st April, where as part of a themed New York auction, the 13 letters from the 1970s Yankee Stadium sign will be up for grabs, among many other products. People will be able to bid on these items live online, as auctioneers attempt to sell them to punters in the real world too.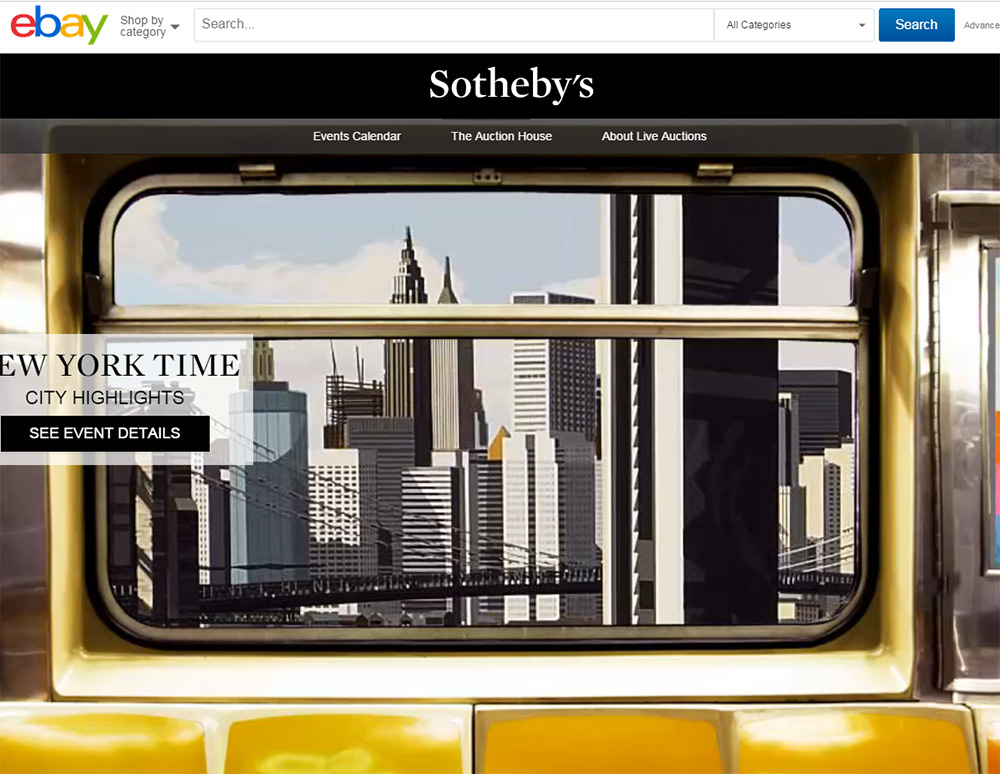 It's hoped that the move will help increase the sale price of certain items, by allowing anyone in the world to make a purchase. Sotheby's hopes it may also attract a new kind of clientèle which may not otherwise have visited a Sotheby's auction in person.
However the link with Ebay isn't just to provide a way for people to put money down on products, but also offers a chance for entertainment. As part of the live-stream, Ebay's Sotheby's section will also include live commentary, audio and video, which Reuters describes as being akin to visiting a museum, before giving people the chance to bid if they choose.
Discuss on our FAcebook page, HERE.
KitGuru Says: It will be interesting to see if a platform like this simply ends up attracting a lot of troll bidders, or whether legitimate purchases will be made by those that would rather put tens of thousands of pounds into their Paypal account than travel to a New York auction in person.