Chances are if you've visited the cinema any-time in the last decade and have been a little strapped for cash, you've used yours or a friend's Orange Wednesday deal to get yourself two tickets for the price of one; which at today's prices, can make a big difference. However in the future that won't be possible, as EE, the company born of the Orange and T-Mobile merger in the UK, has announced that it will be ending the deal come February next year.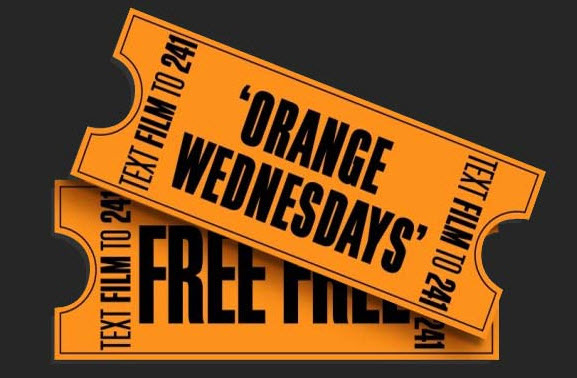 This news was announced by the company in a statement yesterday, with a spokesperson saying: "Orange Wednesday launched over a decade ago and at its peak was a massive success and an iconic promotion.
"After 10 great years our brand has changed and our customers' viewing habits have also evolved so it's time to move on. That's why the final credits will roll for Orange Wednesdays at the end of February 2015."
[yframe url='http://www.youtube.com/watch?v=YlX9G7s2AnQ']
The promotion became known for its adverts as much as its deal.
It did however go on to say that there would be new promotions and "customer entertainment awards," in the future, so this may not be the end of all mobile provider focused deals, just the end of "Orange Wednesdays."
Part of this move is thought to be to do with changing viewing habits. As more people choose to watch films at home on their TV, PC or tablet device, the cinema is becoming a less relevant place. Perhaps that means we'll end up seeing some sort of partnership between EE and Netflix or Amazon?
Discuss on our Facebook page, HERE.
KitGuru Says: Any of you a bit saddened by this news? It's certainly the end of an era.