While you should all know that the Steam sale is going to be gracing us on the 18th of December, as Matthew let us know a few hours ago, Valve also has something else in it's Christmas stocking to keep us off the naughty list. Starting this Monday the 15th of December, you will be able to trade in your Steam inventory items for gems, that allow you to bid on free games. Yes, free.
With over 200,000 games (2,000 different games) going under the hammer, you can be sure that this Steam Holiday Auction is going to make a few people happy. You can start getting ready by going through your inventory right now and converting your old cards and clutter to gems, but be aware that this is a one way process. The auctioning will end on the 18th of December, just as the Christmas sale starts.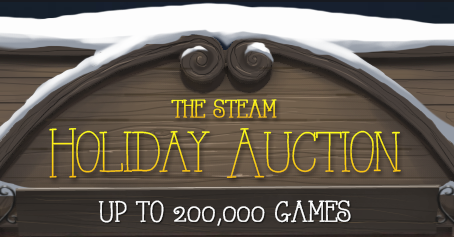 In fine Valve tradition, there is a badge for the auction and a comic called "The Naughty list" has also been produced to explain the backstory to this endeavor. It's also worth noting that after the auctions end, you will still be able to use your gems to claim booster packs of cards for different games.
Discuss on our Facebook page, HERE.

KitGuru Says: 200,000 games may seem like a lot, but I think this might end up making some people sorry that they converted all of their cards and items to gems. Then again, the cards can easily be earned again and the gems are still useful afterwards. Really it's just great that we now have a way to clean out our Steam inventory without putting every single card up for sale. 
Source: Steam