Oculus VR, the Facebook owned company behind the well known Oculus Rift virtual reality headset, has just acquired two small companies that will allow it to augment what you see and make it possible to see your own hands too.
While we still have not seen Oculus release a product of it's own on the consumer market, it's been steadily moving towards a consumer version of its hardware for some time. These acquisitions will help with those goals, as one of the first things everyone who straps on an Oculus VR headset does, myself included, is raise their hands to orient themselves. Obviously the moment you do this, you realise that the movies of your childhood lied to you and you are not "in the virtual world", just looking at it.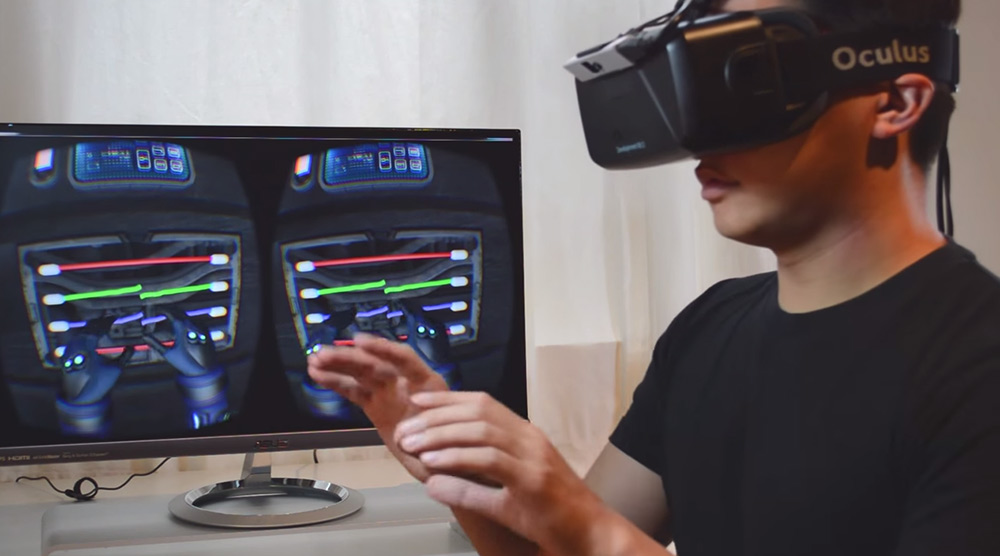 The first of the acquisitions that Oculus made was a company called Nimble. It had a Kickstarter running (this was cancelled as soon as they were acquired) for a product called the Nimble Sense. This was a small Kinect like, skeletal hand tracking camera that clipped to the front of your Oculus headset as shown below. This tracks your hands in real time and renders them in the virtual world so that you can see them.
[yframe url='http://www.youtube.com/watch?v=v_U3BmDlmtc']
The second acquisition was a company called 13th Lab. It had been focusing on building software to map and model real world locations. The benefits of this for Oculus are pretty obvious, with software allowing you to visit "a one-to-one 3D model of the pyramids in Egypt or the Roman Colosseum in VR". I would also imagine that this could help developers create whole levels for games, by quickly and easily mapping the location they want to add to them.
These two companies seem to compliment the core work Oculus is doing in making VR something that we can all enjoy.
Discuss on our Facebook page, HERE.
KitGuru Says: It almost sounds silly but I cannot wait to be able to see my own hands in VR worlds. I tried using an Oculus Rift to play a game called Surgeon Simulator 2013 and had to play with a Razer Hydra (Wireless motion controller, a bit like the Wii-mote). Using your VR "hands" in this way is really not easy. Using your actual hands as the controller would be brilliant!
Source: Oculus VR, Techcrunch