Facebook has announced to its members via a user email that it will be once again updating its privacy policy and terms and conditions as of 1st January next year. To give people a heads up on what that entails, it's posted a break down that explains how it will affect usage of the site going forward.
The first and perhaps most important update is the introduction of what Facebook calls "Privacy Basics," which gives you an easy to read database of information on how to complete certain privacy improving actions on Facebook itself. This involves things like untagging yourself from unflattering images, unfriending people, blocking others and how to customise who sees what you post on the site. While these are all features that are already available, the Privacy Basics database will explain to people how they work and how best to use them.
This will also give people a reminder if they are about to post anything publicly (IE. to anyone outside of your friends list).
Other information will also be available to users on things like how Facebook collects your location data, or how third party applications do the same. This will allow you to turn off certain aspects of the site if you don't want to use them, however that will also likely restrict your access to other functions. To help highlight this and other data usage, Facebook will now use more opt-in systems, rather than opt-out ones so that you know when your data is being collected and used.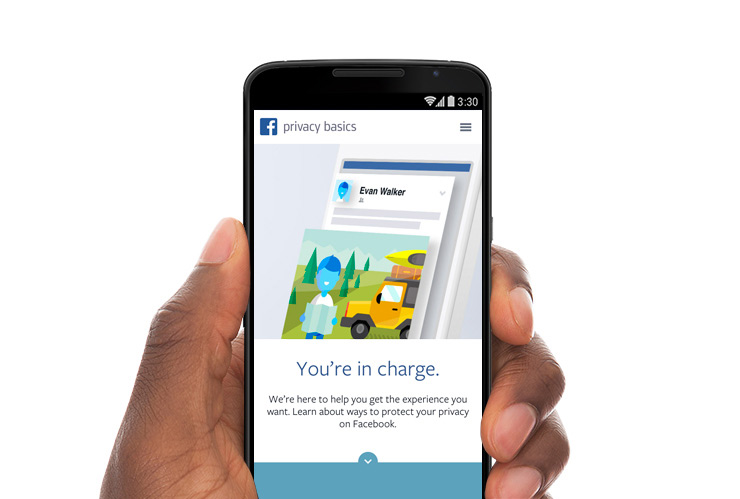 The social network is also going to give users more control when it comes to the adverts they see. Some people have become annoyed that a single Google search or the liking of a certain page can mean they are spammed with the same sorts of adverts for days or weeks at a time. While there have been opt out schemes for ads before, Facebook didn't link them to account, but by device, meaning opting out of certain adverts on your PC, wouldn't have guaranteed their removal on your phone as well.
Moving forward, opt-outs from adverts will be site wide on accounts not just devices. There will also be "ad preferences,"  selections for those in certain countries (including UK, Australia and Canada) which gives you thee chance to customise the types of ads you see.
For a full break down of Facebook's privacy changes, look at the blog post here.
Discuss on our Facebook page, HERE.
KitGuru Says: What do you guys think of these changes? It sounds like it's giving us a bit more control, even if a lot of it is there already and this is just making them more obvious.