Gamers may look back on their favourite titles of yesteryear with fondness, but overclockers have a particular affinity for the old benchmarks. Remember the first time you watched your 6800GT breeze through 3Dmark 01 only to watch it stutter in 05? Well Gigabyte does too, which is why it recently held a retro overclocking competition, that pitted some of the world's best benchmarkers against one another to see who could score the highest in 3Dmark 01, right through to 06.
The results are now in and as you might expect with the heavy handed hardware available today, some new records were broken in the process. Thanks to the efforts of top overclockers Vivi and 8 Pack, we now have a new record for 3Dmark06 (56429) and in 3Dmark03 (293261).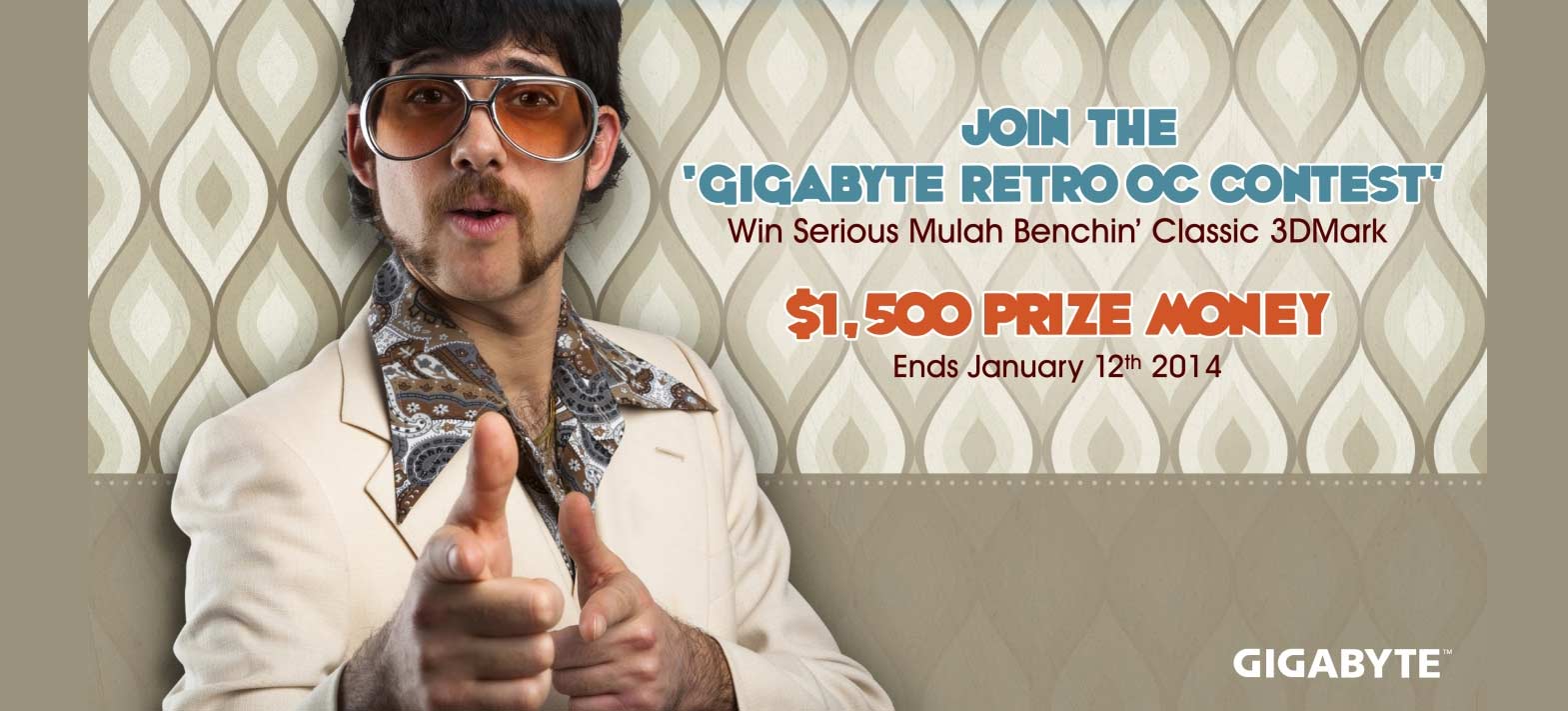 For a full rundown of the competition, click the above image
Of course Gigabyte is pleased as punch that the two records were broken using Gigabyte hardware, but that was bound to happen, since one of the competition's rules was Gigabyte motherboards only. Ultimately though it was the same Z87X-OC mobo that helped both champions smash through to new world bests.
The full list of winners and their prizes is as follows:
1st Place – $500 – 8 Pack
2nd Place – $400 – Vivi
3rd Place – $300 – Xtreme Addict
4th Place – $200 – littleboy
5th Place – $100 – laoshu1919
KitGuru Says: Congrats to the winners. This will certainly further cement 8Pack as one of the world's top overclockers, which is all the more impressive since he's a name that's still relatively fresh on the scene – at least compared to long standing competitors like k|ngp|n.