If there was any suggestion that the quality of shows produced by the likes of streaming platform holders, Amazon and Netflix, were anything less than that of more traditional network produced shows, the Golden Globes has shone a light on that fallacy. At this year's awards ceremony, both Netflix and Amazon shows walked away with awards and nominations to spare.
Netflix ended up with seven major nominations, with House of Cards gunning for best Drama, while Orange is the New Black was pitted against Jane the Virgin and Amazon's Transparent for best comedy series, also featuring nominations for Best Actress in a Comedy Series and Best Supporting Actress.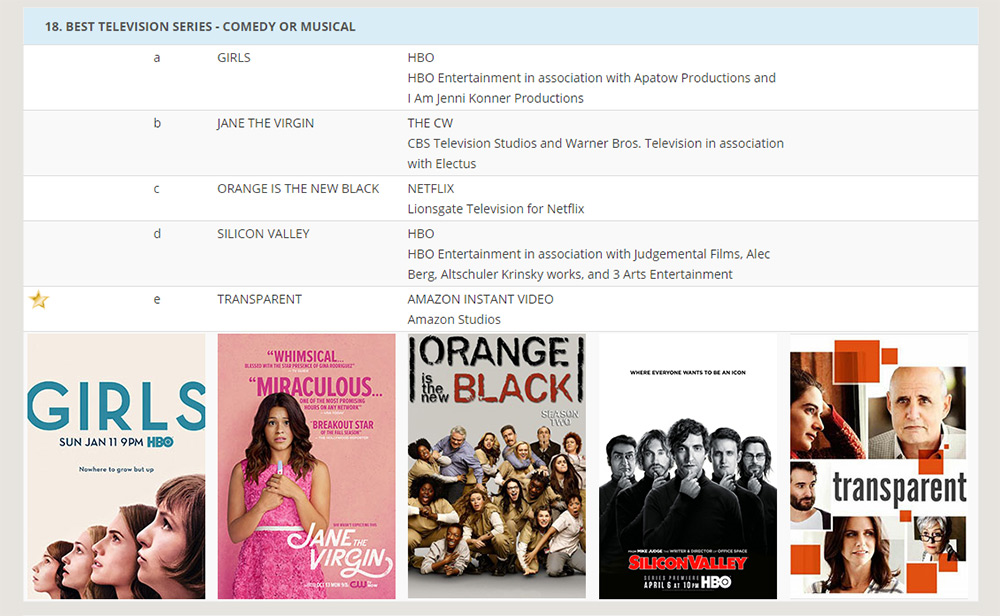 Amazon's nominations were a little thinner on the ground, but ultimately it walked away with a couple of big wins. Its Transparent show won best Comedy series and its lead, Jeffrey Tambor beat out fellow actors Louis CK for Louie, Ricky Gervais in Derek and Don Cheadle in House of Lies.
While losing out to its streaming rival, Netflix did win when it came to best actor in a drama, with its House of Cards lead Kevin Spacey taking home the gold in that category.
What's most exciting about the quality of these shows and their cast being recognised however, is the manner in which they are released and made available. They come out in full series – letting us binge right off the bat – and are available in several countries straight away. Better yet, they're still popular despite (or perhaps, because of) this type of scheduling, really highlighting the antiquated model that TV networks use.
For a full list of nominees and winners, have a look here.
Discuss on our Facebook page, HERE.
KitGuru Says: The only downside to the big binge watches when these shows are released, is the almost year wait for the next season. At least when they're staggered once a week it's only nine months or so.
[Thanks
TechCrunch
]