Google has announced that it is distancing itself from a US based lobby group known as the American Legislative Exchange Council (ALEC), which the search giant claims has lied about climate change in order to further its own agenda in politics.
ALEC describes itself as a group that hopes to: "advance limited government, free markets and federalism at the state level through a nonpartisan public-private partnership of America's state legislators, members of the private sector and the general public." Google previously aligned itself with the group on what CEO Eric Schmidt claims is an "unrelated" issue, however more recently he said that Google had felt the partnership was a mistake, especially considering the group's claims surrounding climate change.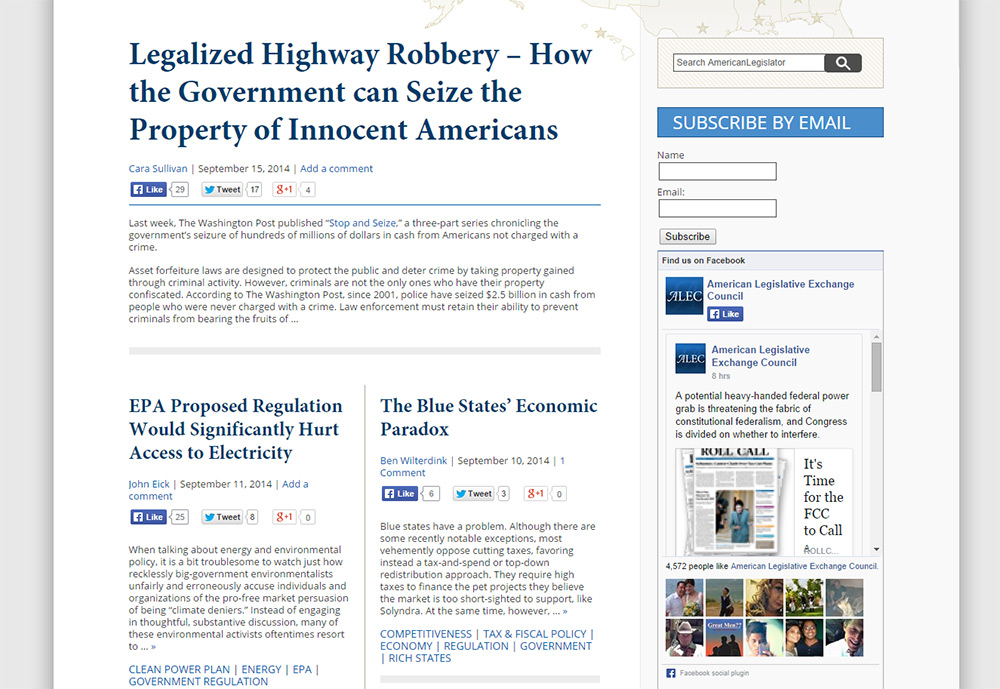 The ALEC blog has its fair share of fear-mongering headlines
ALEC has, understandably considering its anti-federal stance, previously championed state-rights when it comes to environmental protections and has made it clear that its "efforts are intended to maintain the important balance of rational environmental protection with economic progress," suggesting that at times, economic gain would come before protecting the environment.
This is something Google could not agree with:
"The facts of climate change are not in question anymore. Everyone understands climate change is occurring, and the people who oppose it are really hurting our children and our grandchildren and making the world a much worse place," said Schmidt. "And so we should not be aligned with such people — they're just, they're just literally lying."
As the Guardian points out however, Google's move might be a pre-emptive one based on an expected UN briefing set for release at an upcoming climate change conference. Asking the question, "Are you engaging responsibly in climate policy," the document urges business leaders to sever ties with groups that deny climate change, or attempt to block policies that could help avert it.
Discuss on our Facebook page, HERE.
KitGuru Says: It seems like as the research piles up, climate change initiatives are finally starting to get some real momentum on the global stage.