A group claiming responsibility for the leak of several high-profile movies, some pre-release, has apologised to director of The Hateful Eight, Quentin Tarantino. It didn't mean to hurt anyone it said, though did add the caveat that it believed the hype generated from the pre-release leak of the movie has now helped bolster public awareness of the film.
Just a few days before Christmas, the latest Tarantino picture and a number of other movies were leaked online thanks to acquired DVD screeners from a particular Oscar Academy member. Alongside The Hateful Eight, Revenant was also made available, alongside high-quality copies of Creed and a number of other films.
Nobody was happy about the leak, but in particular Tarantino was angered by the fact that it had leaked early because it wasn't set to hit cinemas until the 8th January. The film's script had also leaked earlier in its development, which almost caused Tarantino not to complete it.
Perhaps he will feel at least a little mollified by an apology from Hive-CM8, the group claiming responsibility for its leaking.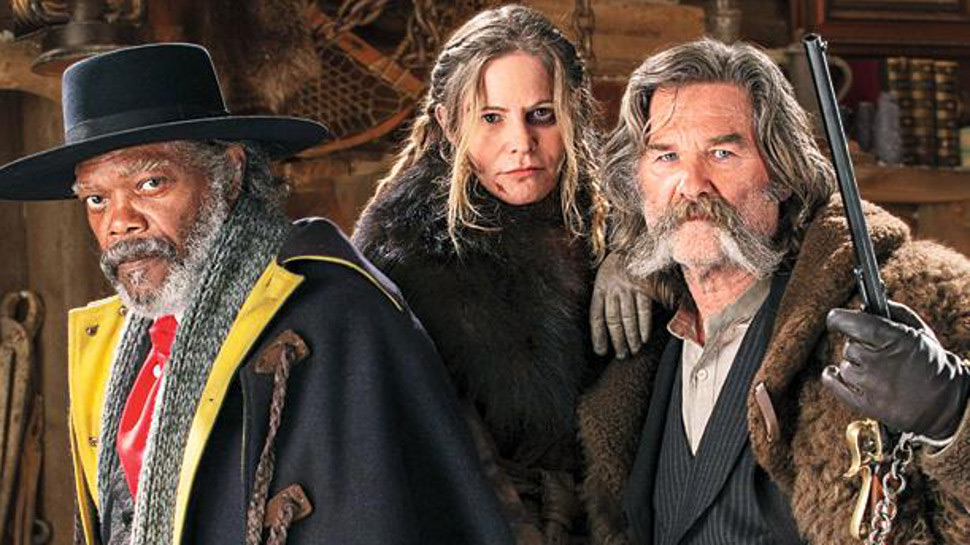 "We feel sorry for the trouble we caused by releasing that great movie before [it's release date] had even begun. We never intended to hurt anyone by doing that, we didn't know it would get that popular that quickly," Hive explained (via TorrentFreak).
It went on to praise the movie as being Tarnatino's best, with excellent cinematography and acting, but explained that it does what it does because not everyone can afford exorbitant cinema prices.
"We wanted to share [these] movies with the people who are not rich enough or not able to watch all nominated movies in the cinema. Of course [these files] are not representing the movies how they can be enjoyed in the cinema."
Perhaps Tarantino could understand that, but he may not be so keen with Hive-CM8 claiming that in the long run this leak might be good for the movie.
"Since everyone is now talking about this movie we don't think the producers will [lose] any money [upon theatrical release]. We actually think this has created a new type of media hype that is more present in the news, radio and in the papers than Star Wars, and the promotional costs for this were free," Hive said.
It did however promise not to release any more of its screeners and would in future not release films before they hit cinemas.
Discuss on our Facebook page, HERE.
KitGuru Says: Do you think this is a sincere apology? Perhaps more importantly, will Tarantino accept it?