Britain's favourite hate figure and Sun columnist, Katie Hopkins, is once again under fire for comments made on Twitter. This time around though she's garnered police attention after over 7,000 people signed a petition demanding that the authorities take action for her "racist" and "offensive" tweets.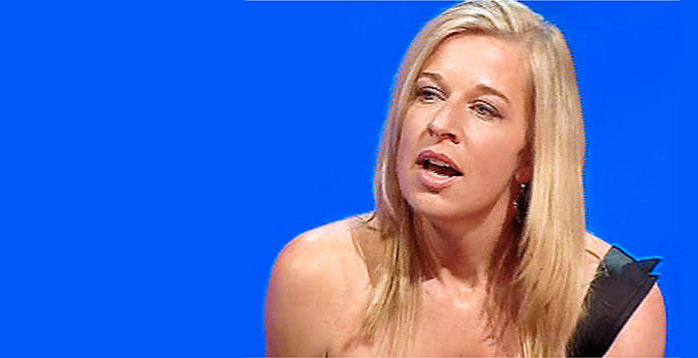 Hopkins is a semi-regular guest on morning shows looking to rile up their audiences
The tweet that riled up the internet so references Pauline Cafferkey, a nurse who volunteered with Save the Children to help combat Ebola. However, on the way back from Sierra Leone she was diagnosed with the condition and is now being treated at the Royal Free Hospital in London.
Little sweaty jocks, sending us Ebola bombs in the form of sweaty Glaswegians just isn't cricket. Scottish NHS sucks. http://t.co/EZpO0UTYHx

— Katie Hopkins (@KTHopkins) December 30, 2014
Clearly sensing that she'd found a good topic to troll her regular detractors, Hopkins later followed it up with a second comment:
Glaswegian ebola patient moved to London's Royal Free Hospital. Not so independent when it matters most are we jocksville?

— Katie Hopkins (@KTHopkins) December 30, 2014
While a lot of her twitter responses have been incredibly negative, some people took it even further, with over 7,000 so far signing a petition that demands she be arrested. This seems to forget the fact that arrests are made on the basis of a law being broken, rather than by the wishes of individuals, but the police did respond that it was looking into the matter.
According to the BBC, Police Scotland, "will thoroughly investigate any reports of offensive or criminal behaviour online and anyone found to be responsible will be robustly dealt with."
Discuss on our Facebook page, HERE.
KitGuru Says: Unfortunately guys, this is one of those instances where you have to defend someone hateful. She may be distasteful, but she has much right to make jokes and 'offensive' statement as anyone else. Don't let your dislike for her let you commend censorship.