Christmas day was a frustrating one for many, as despite the new games they'd opened from Father Christmas, they were unable to play them online as both Xbox Live and the PlayStation network were down. Laying claim to the DDOS attack that caused it was a hacking group called Lizard Squad, but the individuals remained nameless. Now though, British police are claiming to have arrested one of the alleged hackers.
22 year old Vinnie Omari, was arrested on Monday this week as part of an investigation into PayPal hacks over the past couple of years. While not necessarily connected to the Lizard Squad attacks, DailyDot has it that Omari's computers were seized, as well as other electronics, in an effort to see whether he had any involvement in the PSN and Xbox Live downing. Omari is said to now be out on bail, awaiting trial.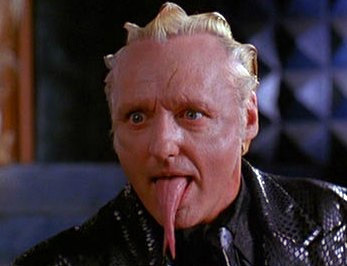 No word on whether King Koopa is involved
The other supposed member of the group, "Ryan," is identified by KrebsOnSecurirty, as Julius Kivimäki, who is claimed by the Lizard Squad itself, as currently being in a Finnish jail. It also said however that he had refused extradition and was continuing to operate from within his cell.
Lizard Squad has in recent days been shopping around the hacking tools it used to take down both the big gaming networks and has also been trying to sell on the 3,000 MEGA vouchers that Kim Dotcom handed over in ransom to stop the attack on Xbox Live – since he wanted to play on Christmas.
Discuss on our Facebook page, HERE.
KitGuru Says: If these guys are members of Lizard Squad, it suggests that the group's average age is pretty young. Perhaps that's the reason for the seemingly nonsensical Xbox and PSN takedown?