Remember when you were a kid and had a secret base? Mine was in the woods behind our house. You had to crawl under a holly bush to get to it, but we had a plastic sheet covering the floor and a few trinkets of our exploits. Me and my brothers would hide out there when we were bored or about to get in trouble for something. We'd also talk about our ideas and the future, which is apparently what billionaires do in their secret bases too, as Tesla's Elon Musk and Google's Larry Page regularly meet in a secretive apartment to talk about technology and transportation.
This came to light in an upcoming, approved biography of Musk, written by Ashlee Vance. In it, it's pointed out that for a billionaire CEO, Musk can be a bit of a scatter brain, with Google founder Larry Page describing him as "kind of homeless," in that he will sometimes message Page and ask to stay at his when he's in Silicon Valley. This despite the fact that Page's net worth would easily afford him the ability to buy up much of the real estate in the area.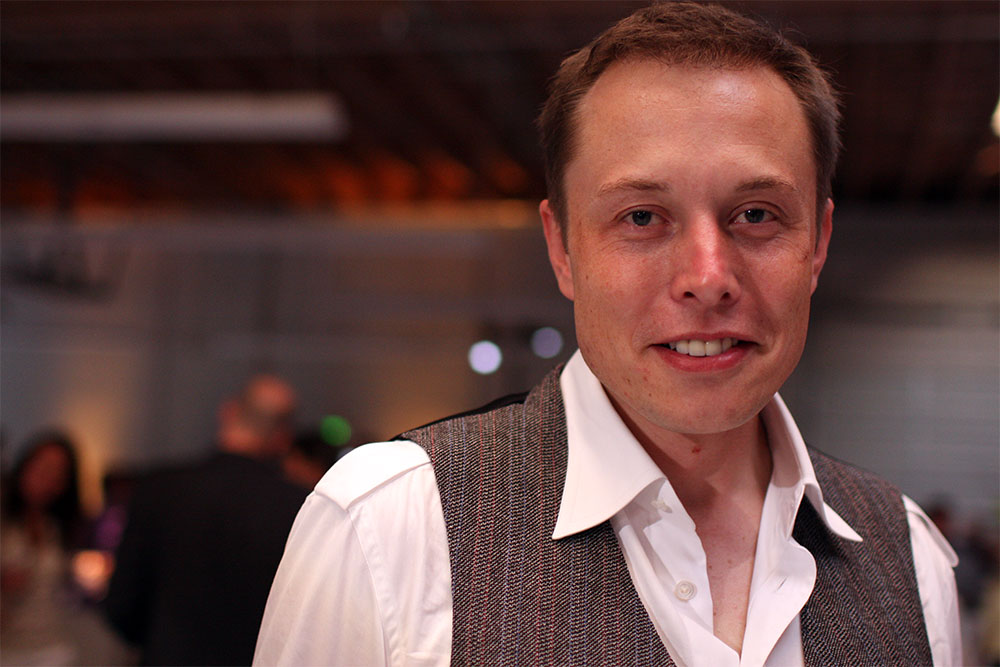 It's at this apartment that Page and Musk meet, sometimes with fellow Google founder Sergey Brin, where they discuss things like electric jets and a constantly flying global plane network that travels at unprecedented speeds.
"It's kind of our recreation, I guess," Page told Vance (via BusinessInsider). "It's fun for the three of us to talk about kind of crazy things, and we find stuff that eventually turns out to be real. We go through hundreds or thousands of possible things before arriving at the ones that are most promising."
Discuss on our Facebook page, HERE.
KitGugu Says: Now all I can picture is Musk proudly nailing a "no girls allowed" sign on to the door while Page skins up some 'bacci he stole from his old man.
Image source: Wikimedia