Mobile and internet banking are bigger than ever before in the UK, with savers and payers around the country transacting over a billion pounds a day using the internet. However, this is leading to a downturn in those visiting branches and that's not good news for banking employees.
It's expected that due to the rise in mobile and internet banking and the corresponding drop off foot traffic at certain branches, it could see the most unprofitable ones close for good. However, there is some concern that those in rural communities, where dwindling visitor numbers could have the most impact, are some of the most necessary branches, since there are unlikely to be many local alternatives. Likewise older people in those communities are less likely to be capable of using more contemporary banking practices.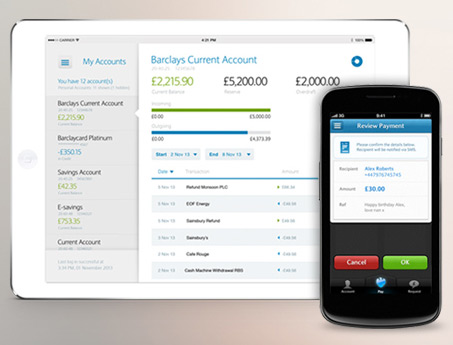 Bespoke mobile banking apps have proven very popular
To counter this, the Campaign for Community Banking Services, has called for companies to share certain branch outlets, making them more profitable together. The group also highlighted that there are still big transactions that need to take place in person and require face to face communication for validation. For example, people are unlikely to take out a mortgage over the phone, or are unlikely to take out important business loans online.
Regardless though, as Reuters points out, daily usage of many banks' branches is falling. Royal Bank of Scotland was one of the first to suggest it would be closing some of its branches, as day to day banking usage had fallen by over a third in the past few years it said.
Discuss on our Facebook page, HERE.
KitGuru Says: Do you guys think bank branches are still a necessary part of the highstreet? Or do you think they could be downsized to deal with mortgages and big manager discussions only?