Streaming service Netflix plans to spend upwards of $6 billion on its own original programming in 2017, a billion more than it spent in 2016, in what it hopes will produce a further 1,000 hours of new, exclusive shows for people. That, it's believed, will help drive it over the 100 million subscriber mark.
As 2016 drew to a close Netflix's subscriber count rose to 93.8 million, with an impressive seven million of those showing up in the last three months alone. This helped it pull in more than $8.8 billion, leading to an overall profit or around £186 million.
Much of that revenue, profit and those new subscribers, came about because of Netflix's original content. While it dropped a number of movies from its digital shelves over the past year, it introduced a bevy of new popular shows. Programs like Stranger Things became cultural phenomenons, while others like the remake of the Gilmore Girls and Crown, have proved exceedingly popular too.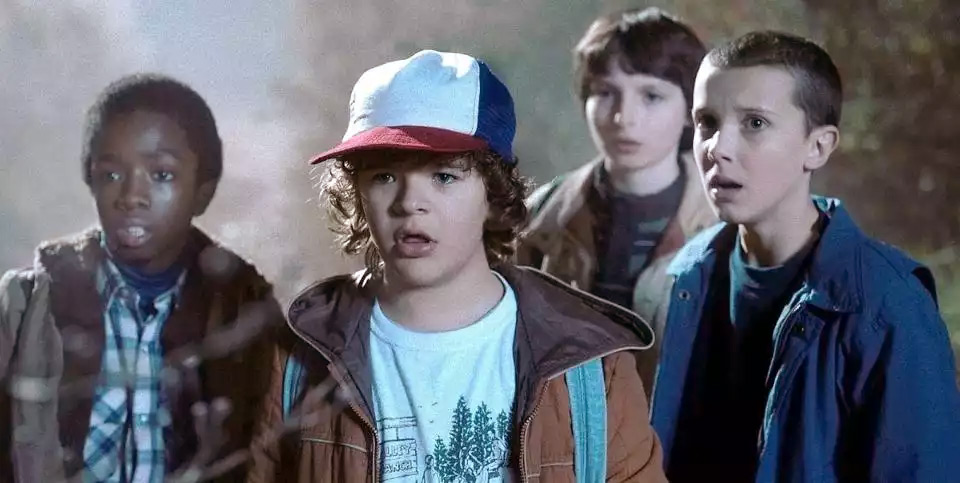 Stranger Things helped Netflix grow dramatically in 2016. Source: Netflix
That's why Netflix plans to spend a billion extra on original content in 2017 – a move which stock owners seemed to agree with, as it jumped close to 10 per cent at the news of the company's success and investment plans (as per the BBC). Some of that extra expenditure will be in non-English speaking markets, where Netflix has already begun producing its own original shows. Portuguese Sci-Fi show "3%" has drawn a strong audience in the country and outside it, thanks to dubbing.
Part of the reason that original content is such a useful tool for Netflix, regardless of market, is that it doesn't have to pay license fees for it. Even if the original expenditure is much higher than a standard license fee, it only has to pay for the shows once and it can broadcast them in every territory. That's simply not possible with traditional media contracts.
Discuss on our Facebook page, HERE.
KitGuru Says: I've been using Netflix and Amazon Instant Video for some time now. I can't remember the last time that I watched live TV. Years at this point.