Netflix has made real waves in the film and TV production world over the past year, self-funding the development of several new shows and new series for old ones to much acclaim, releasing all episodes simultaneously for subscribers of its digital streaming service to watch whenever they want. Now though it's looking to up the ante, by funding the development of a new movie which will release on Netflix and in IMAX cinemas at the same time. The film it picked, was a sequel to the most popular foreign language film ever in America: Crouching Tiger, Hidden Dragon.
The current title for the film is: Crouching Tiger, Hidden Dragon II: The Green Destiny, because of course you need to cash in on the name of the original 2000 surprise success. It's being produced by the Weinstein Company and is slated for release on 28th August next year, giving it a very tight production schedule. However, principle photography has already begun in New Zealand, with lead actor from the original Michelle Yeoh reprising her role as Yu Shiu-Lien.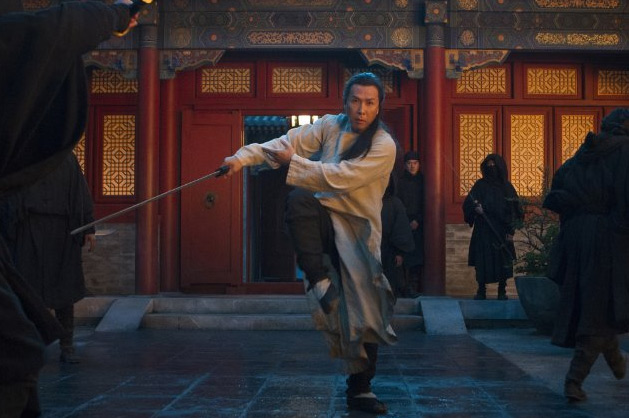 Other members of the cast and crew include actor and martial artist Donnie Yen, star of 14 Blades and Monkey King, along with fight choreographer Yuen Wo-Ping, who'll be taking over directorial duties. Netflix and Weinstein Co. also managed to secure Tom Sigel as their director of photographer. He's previously worked on Drive and X-Men Days of Future past.
"Fans will have unprecedented choice in how they enjoy an amazing and memorable film that combines intense action and incredible beauty," said Netflix's chief content officer Ted Sarandos in a statement (via Variety). "We are honoured to be working with Harvey Weinstein and a world-class team of creators to bring this epic story to people all over the world and to partner with IMAX, a brand that represents the highest quality of immersive entertainment, in the distribution of this film."
While it seems likely that traditional cinema owners may not be happy about the idea of a movie of this size being released simultaneously on Netflix as well as on IMAX screens, in this instance they have little choice.
Discuss on our Facebook page, HERE.
KitGuru Says: It's great to see Netflix continue to push the envelope of what movie watching distribution can be. We've been in a digital streaming world for a few years now and the movie studios that are finally being led to the water feel like they're doing it kicking and screaming. It's about time they embraced the new mediums and let the old ones shrink in relevance.