For the first time in New Zealand's history, one of its court trials will be live streamed to the world and it's Kim Dotcom's extradition appeal that will break this new ground. It should give viewers much deeper insight into the case itself, but also a look at how the NZ and U.S. governments have been fighting their side of the legal battle.
All of this relates back to Dotcom's original arrest and the shutdown of his file locker, MegaUpload, in January 2012. Since then he's been fighting extradition to the U.S., been certified a fugitive and had his assets frozen, all because he is blamed for the actions of his users, through a charge called "conspiracy to commit copyright infringement."
A few moments ago I caught up with @KimDotcom to discuss the live-streaming of his extradition appeal pic.twitter.com/47Rz9n3FWN

— Dave Lee (@DaveLeeBBC) August 30, 2016
Dotcom has denied this culpability from the start, but the court's most recent decision was to grant the extradition order: hence the appeal. Now he will argue to the High Court why the decision to send him to America was unjustified and ultimately why the entire legal proceeding is invalid. Dotcom's legal team is confident they can overturn the original decision.
However the live streaming aspect of the case is a wholly new and interesting layer to the proceedings. The U.S. and NZ governments vehemently opposed the idea, but have since lost out. Dotcom hopes that many of the tactics used by both governments and their respective intelligence agencies, will come to light as part of the trial.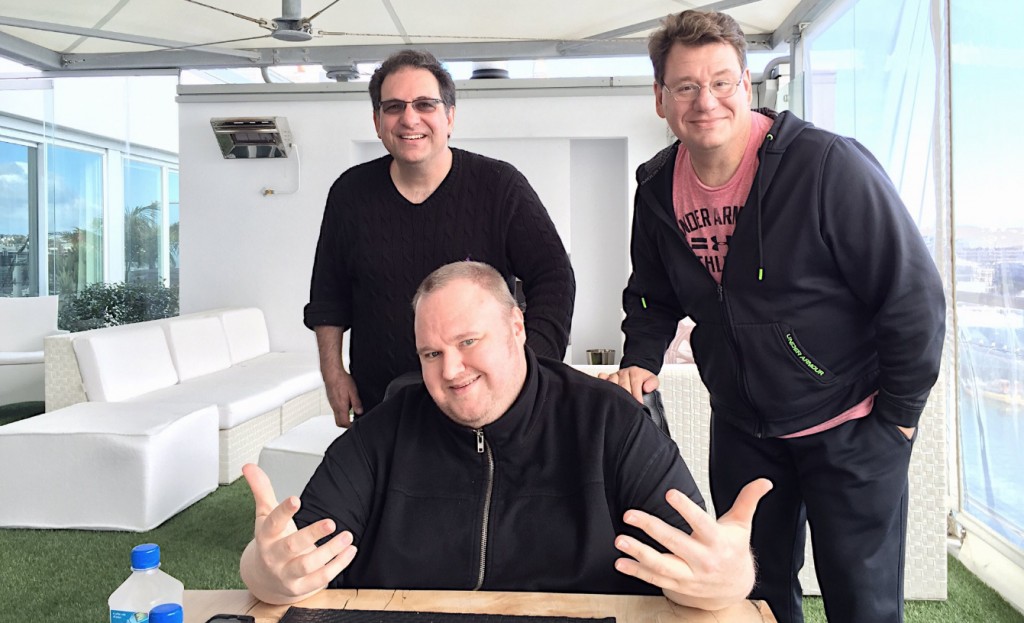 Dotcom, computer security consultant Kevin Mitnick (L) and Dotcom's lead lawyer, Ira Rothken (R).
He also wants the technical aspects of the case to be well known. Instead of relying on media reports of what happened during MegaUpload's shut down, he wants the technological people of the world to be able to hear the evidence fore and against him first hand, so there can be no misconception. Dotcom hopes that will help him build support outside of the court room.
Dotcom's hearing is already under way, but is expected to take a further six weeks. The live stream will begin this Wednesday and will run throughout its entirety.
Discuss on our Facebook page, HERE.
KitGuru Says: This is excellent news for Dotcom and should give everyone a better insight into the case. The question is, will it actually help the trial, or just lead to a more public confirmation of the extradition order?