The New Zealand government has been trying to get rid of Kim Dotcom for many years at this point. Since the Megaupload and Internet MANA founder was arrested during a raid on his home in January 2012, it's been trying to extradite him to the US for charges on money laundering and conspiracy to commit copyright infringement. However, it's now discovered that Dotcom has an undeclared dangerous driving conviction that dates from before his application for New Zealand residency, which could give it reason to deport him.
Dotcom did declare both his hacking conviction from the mid 90s, as well as the one for insider trading from 2001. The only real difference with the dangerous driving conviction was that it took place in New Zealand itself, with Dotcom being caught doing 90 miles per hour in a 30 in Albany. The reason it may not have emerged until now however, could be because the charge was registered under Dotcom's birth name, Kim Schmitz, rather than his adopted (and legally changed) name.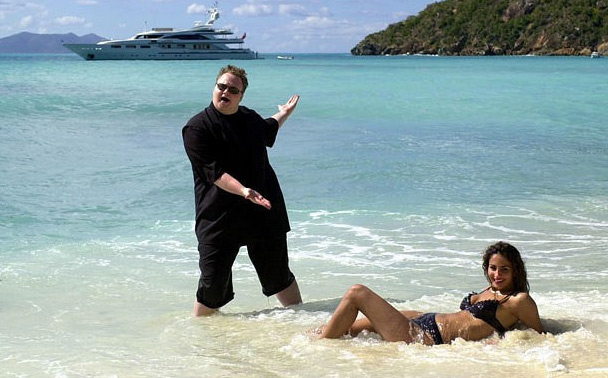 While now more politically orientated, Dotcom's younger years were spent living a much more playboy lifestyle
The immigration arm of the NZ government has said that it will investigate the findings, unearthed by the NZ Herald, but did admit that it would take months too look into.
There is some hint that the driving conviction may have been known about by the authorities during Kim Dotcom's application for residency, as there were already concerns over other convictions. However the conspiracy/rumour goes, that Prime Minster John Key pushed through Dotcom's application, in order for the government to eventually arrest him and extradite him to the US. While Mr Key and his fellow MPs deny this, the FBI has previously stated that political pressure was used to push through Dotcom's application.
It's not clear what effect this conviction will have, but Dotcom's extradition trial looks set to take place early 2015, so it may not matter either way.
Discuss on our Facebook page, HERE.
KitGuru Says: Clearly the government isn't the only organisation that likes stirring the pot when it comes to Dotcom. The Herald might have an agenda of its own beyond gaining readers.