Two steadfast VPN and internet providers based in New Zealand, which refused to comply with demands set by media corporations are set to be hit by legal action in the coming few days. While they have technically done nothing illegal by offering the service, it's being argued by both TVNZ and Sky, that by offering the service, CallPlus and Bypass Network Services are complicit in what their customers use them for, which they claim is mostly watching overseas content.
This is one of the growing reasons that many people take up a VPN service, as it gives them the chance to appear to be from a different country, granting them better rates on services and often a better selection of content. Traditionally the American Netflix has had the best library of movies and TV shows, so accessing it via a VPN has become one of the many ways in which people circumvent geo-blocking technology.
Sky and TVNZ want to put a stop to that in New Zealand however, so they've targeted a number of ISPs and VPN providers with demands that they stop offering the service. Many complied as soon as they saw the headed paper from a law firm, but both CallPlus and Bypass Network refused to comply and now they may face a court room.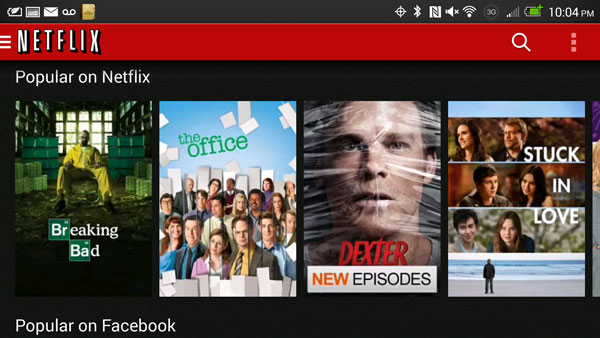 One popular use of VPNs is to circumvent Netflix geo-blocking
"To receive without warning a grossly threatening legal letter like that from four of the largest companies in New Zealand is not something we are used to," wrote Bypass CEO Patrick Jordan-Smith in a response to the threats (via TorrentFreak).
"It smacks of bullying to be honest," he continued. "Especially since your letter doesn't actually say why you think we are breaching copyright."
He then went on to point out that his company's VPN service had been operating for two years and that this was the first time any of the big media companies had expressed any interest in it. To suddenly demand its take down amid threats of legal action was akin to the action taken by copyright trolls in the US, he said.
The network's response has been unsurprising, claiming that the move isn't about restricting access to content. In-fact, they went so far as to suggest that their actions are to protect consumer interest, as they were "investing heavily in more choice so New Zealanders can have legitimate access to the latest TV shows and movies."
Ultimately this boils down to the age old argument of whether a platform provider is responsible for the way in which their service is used.
KitGuru Says: In the case of VPNs, which are often used by whistleblowers, political activists and many other people and organisations for reasons other than watching US Netflix, it seems irresponsible to take them down. 
Image source: Carissa Rogers/Flickr