Palmer Luckey's co-executives at Oculus VR have come forward with a message of solidarity for the company founder, despite a lambasting the 24 year old received online for his investment in a company posting memes and spam related to Donald Trump. They defend his right to support whatever political causes he chooses in his personal time, but clearly separate those actions from those of the company.
Although Luckey has drawn the ire of gamers and internet denizens for some time now for some of his backtracked statements on the Rift headset and his company's drive for exclusives, this latest backlash has been much broader. Due to the politically charged atmosphere in the U.S. right now, many more people have come out against the Oculus founder and are unhappy with his controversial donations to the pro-trump meme factory, known as Nimble America.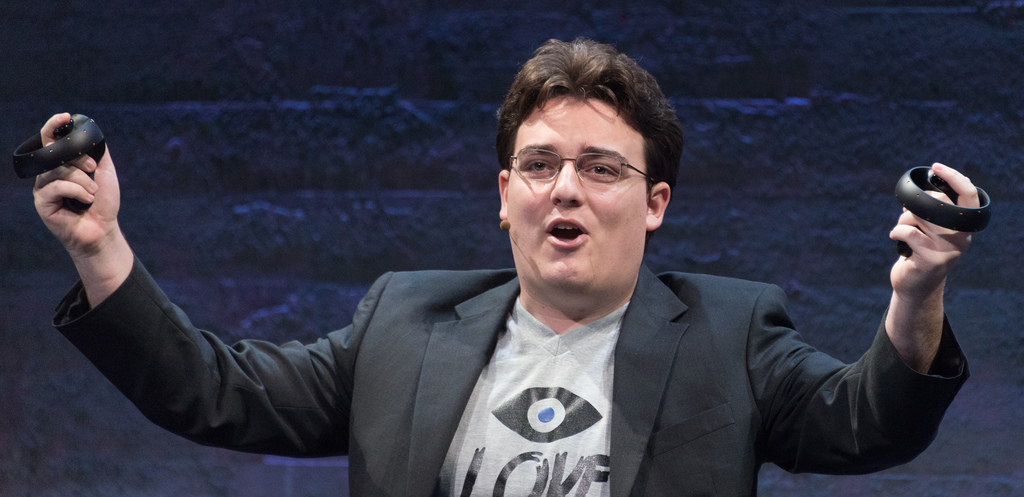 Source: EverydayVR/Flickr
Since the original backlash however, Luckey has denied a number of claims that link him to further Reddit posts surrounding the organisation and now fellow Oculus executives have defended him. CEO Brendan Iribe said in a statement on Facebook (via Ars):
"Everyone at Oculus is free to support the issues or causes that matter to them, whether or not we agree with those views. It is important to remember that Palmer acted independently in a personal capacity, and was in no way representing the company."
Head of Oculus Studios Worldwide, Jason Rubin also defended Luckey, stating that he would never work for a company which promoted hate.
"Nor would I remain silent if I saw it raise its head. I have always believed that games, and now especially VR, have the potential to bring people together. My view is unwavering. I continue to believe that Oculus can make the world a better place."
Discuss on our Facebook page, HERE.
KitGuru Says: Despite these calls for calm from other Oculus executives, several developers have pledged to end support for the company's Rift VR headset. It's a relatively small boycott for now, but considering the increased competition that the Rift is facing and the steep pricing we expect for its Touch controllers which have still yet to launch six months on from the headset's debut, any negative attention is poor timing.