The International Olympic Committee (IOC) is forgoing its usual peer to peer attacks this time around and instead is focusing on live streams. It's having particular difficulty with halting those who are rebroadcasting footage from the games via Periscope, but it's sending out hundreds of takedown notices anyway.
As much as the broadcast rights for the Olympics are worth hundreds of millions of pounds, the internet has shown time and again that it's resilient when it comes to streaming and downloading content it wants to watch. That's no different with this year's Olmpics and while the IOC is trying hard to stop it, as usual it's not even close to doing so.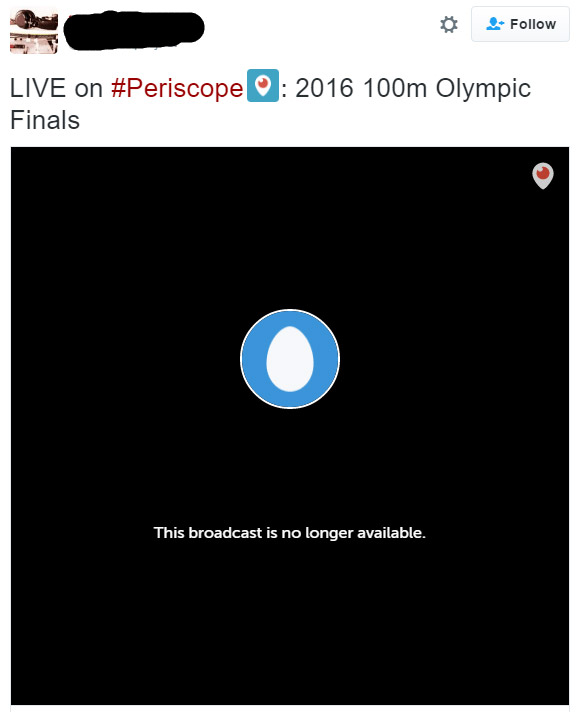 Source: TorrentFreak
This is somewhat surprising, even for TorrentFreak, as it reports that many of the streams the IOC has targeted have only a handful of viewers and are of a terrible quality. Still, in the past week over 1,000 takedown notices have been received by Periscope. Other livestreaming sites may have had similar numbers, but we don't have publicly available figures on them.
Most of the streams appear to be people livestreaming their TV, which is a terrible way to watch anything, but some of the ones taken down have come from people streaming live from the games themselves. That's also forbidden though, so they've been targeted just as much.
It would seem likely however that there are many streams which will have gone unnoticed by the IOC and anyone who really wants to watch the olympics on a poor quality stream will find a way to do so.
Discuss on our Facebook page, HERE.
KitGuru Says: Have you watched much of the Olympics? If so, what method did you use?