The Australian Productivity Commission has completed a new study of piracy and the reasons people have for taking part in it, and found that "sheer frustration from poor access," was the most common. It then took the unprecedented step to call on all authorities to end geoblocking, claiming that it favoured IP owners over consumers.
Geoblocking is the practice of restricting content to a particular geographical region. It's been used for many years to avoid people viewing content in a region where a license has not been paid for. While understandable, it's often left consumers frustrated, leading them to use VPN, Proxy and other services to circumvent the blocks.
Traditionally Netflix and other content providers have turned a blind eye, since they still receive their membership fee, but in recent months IP owners have put pressure on these companies to do more to prevent their usage. This, the Productivity Commission claimed, is not stopping people watching content, it's just making them do it as pirates instead of paying customers.
"The best antidote to copyright infringement is accessible and competitively-priced online content, not draconian penalties and big brother enforcement," said commissioner Karen Chester of the research.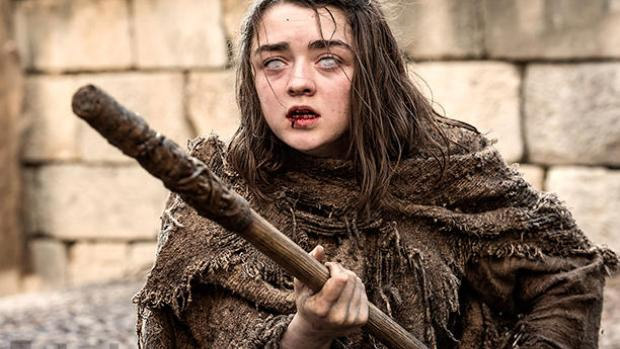 Geoblocking is about as effective as Arya's staff skills right now
Typically popular shows like Game of Thrones will air first in the U.S., before showing up at appropriate times elsewhere in the world over the following 24 hours. Driven by a desire to see the content when they want and to avoid spoilers, which with heavy coverage and social networking discussions are rampant, many users take to piratical sources for their latest show fix.
This, the commission claims, wouldn't be anywhere near as common if everyone could watch the content on demand, as soon as it airs.
The commission's findings were backed up by pro-consumer group, Choice (as per the Guardian) which asked the government to propose new legislation to allow Australian's to circumvent geoblocking and to reject the practice outright.
"The fact is our copyright system is broken and imbalanced. It was designed for an age before Google, Netflix and countless other digital businesses that Australians have embraced," it said.
Discuss on our Facebook page, HERE.
KitGuru Says: It's great to see a government body make suggestions like this about geoblocking and content availability. Just make everything on demand as soon as it airs guys, it's not that difficult to figure out.