The Pirate Party may not have huge success in every country it operates, but the Icelandic branch is making great strides. Although the next parliamentary election isn't set to take place until 2017, the Pirate Party is currently polling with 38 per cent of the vote, putting it more than 10 points ahead of its closest rival.
In the previous 2013 elections, the Independence Party took control with just 26.7 per cent of the vote, forming a majority government with the Progressive Party, so it my well be the case that by this time next year we'll see the Icelandic Pirate Party set to take control of the whole government itself.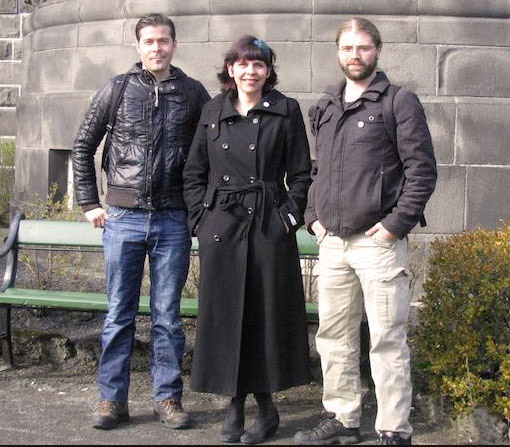 Icelandic Danny Zucko and friends are already members of the Icelandic Parliament
This represents huge growth. The party was only founded in 2013, and as TorrentFreak points out, it garnered five per cent of the vote in that year's election. Less than three later though, and it's now the most popular party in the country with surveyed groups. Even if it didn't maintain all of that support through to voting day, if it even achieved half of its current numbers, no majority would likely be formable without its cooperation.
Also interesting is where those votes would come from. The Independence party has maintained its support for the most part, but the previously second place Progressive Party, has seen its support dwindle by half.
It may be that the Pirates never take power though, as they are more fore change, than fore being in control.
"We don't really want to govern, but rather have the system working as a whole where everyone in it has responsibility for their actions," Pirate MP Ásta Helgadóttir said in a statement.
Discuss on our Facebook page, HERE.
KitGuru Says: Pirate Party UK has no such upswing in its favour, but the UK's political system is far more entrenched in the two party dynamic than many of our European counterparts.