The makers of Reviveaphone, the £15 solution for bringing a water damaged phone back to life, have today announced that they're soon to launch a new full phone repair service and a mobile repair van that can be called out, if you don't want to wait for the postage option.
Reviveaphone's new service works like this:
[yframe url='http://www.youtube.com/watch?v=yOeAoFO77eM']
In case you can't watch the above video, it's a simple process: you select the type of repair you require on the website (currently repairs are only available for Samsung, Nokia, Apple, HTC and Blackberry phones) whether it's a cracked screen, broken speaker, damaged buttons or a broken dock connector. Then you'll be sent a "Revivepack." Send your phone off in that and within a few days you'll get it back good as new.
The only downside to the whole thing, is that the service only fixes physical issues with the phone. It doesn't seem to offer anything for handsets that are bricked or ones where you don't know what the issue is.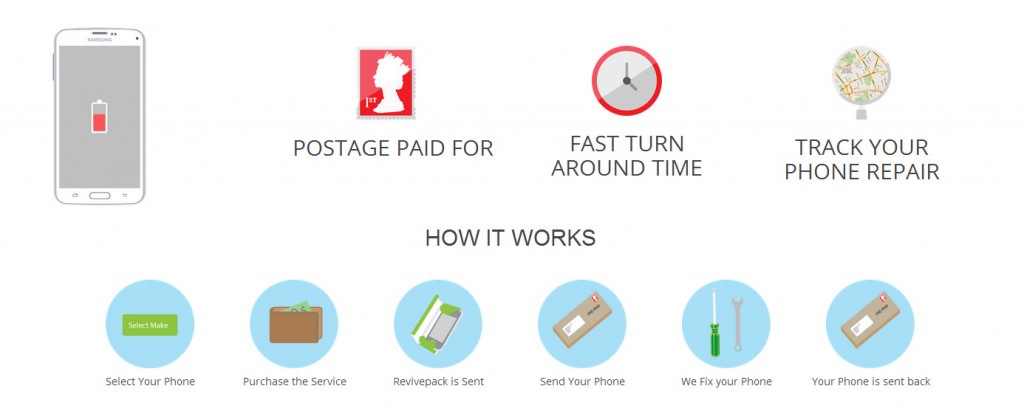 You can even track the phone online and see where it is and at what stage during the repair it's at.
If you happen to live in Essex however, you can have a more immediate phone repair, as there's a service to send a van out to you with most of the functionality of the main repair centre. You'll have a maximum of one hour wait while the phone is repaired on your doorstep.
KitGuru Says: Reiveaphone is a pretty clever system, but branching out is definitely a good plan for the business considering how many phones come with water proofing as a major feature now.