The Recording Industry Association of America draws its funding from membership fees, paid to the the copyright lobby group to help it police the music industry. Unfortunately for those involved with it however, it seems that the group is continuing to lose members left and right as once again its revenue has dropped, hitting an all time low.
In the last fiscal year, the RIAA brought in $24.2 million, over $1.5 million of which went to the CEO Cary Sherman in salary and bonuses. As TorrentFreak reports, several other company executives also received salaries of over half a million dollars a piece. This is despite the organisation downsizing in recent years due to falling revenue streams. It now employs 58 people, rather than the 100+ from a few years ago.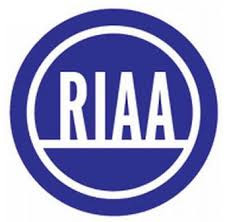 Those who aren't fans of the anti-piracy group will no doubt be pleased to hear that due to continued savings initiatives over the past few years, fewer and fewer lawsuits have been brought against pirates, though the group has continued to make money from them. However it's not particularly significant, with only $170,000 raised from anti-piracy settlements last year, despite over $1 million being spent on legal fees and $2 million on lobbying.
Compare that to just a few years ago however and the RIAA was paying out over $16 million to lawyers. How times have changed.
Discuss on our Facebook, HERE.
KitGuru Says: From the salaries paid to the higher ups, it's clear the kind of organisation the RIAA runs, despite its noble aims.