Tencent, best known in the gaming world as the parent company of Riot Games and its worldly popular League of Legends, is one of the largest internet firms in China and it now looks set to expand its influence even further with the creation of its own private online bank. While it has a head start however, there are four other organisations, including Alibaba, Baidu and the Suning Commerce Group, that will be launching their own banks in the near future, after they were given approval by the government last year.
This is the first online financial institution to launch in the eastern nation though and as TechCrunch reports, it's called WeBank, after the company's popular WeChat IM application. At the launch ceremony, a spokesperson for the company said the idea was to lower the threshold for credit for smaller businesses, which it hopes will help foster economic growth and bring about reforms in traditional banking.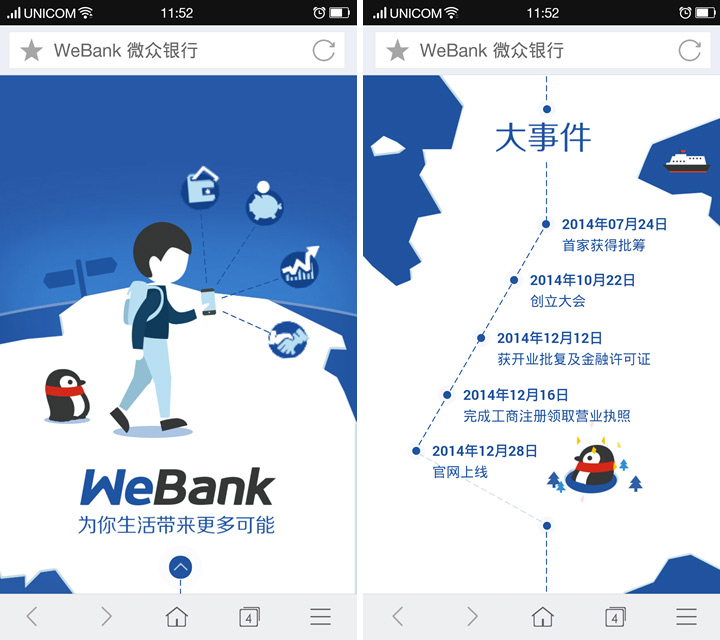 While ostensibly still a communist nation, the approval of this bank (and others) creation, is thought to be yet another move by the government to move away from state controlled financial organisations, reforming the financial system in the process. With confidence in traditional institutions dropping in the country, it's thought likely that this could have a large knock-on effect with other state-run industries.
This will happen technologically, as well as idiologically, with Tencent and its contemporaries, using their reams of big-data on consumers, to evaluate loan applicants to see what the chances of them defaulting are. The fact that there will be no physical llocationfor the banks too, will help cut back on overheads, which may mean better rates for customers.
Discuss on our Facebook page, HERE.
KitGuru Says: What do you guys think about exclusively online banks? Do you see them as the future, or a sideline curiosity?
Image source: TechInAsia