We had a lot of competitions running over the Christmas period, but now that the festivities are over, you might think that it's back to normal. It is, get back to work. But before you do, check this list and see if your name came up in the list of winners in our Seasonic competition.
Throughout the 12 days of Christmas there were 12 prize packs to give away, which means compared to a lot of contests you had a pretty good chance of winning. All you had to do was give us one of the correct secret numbers. If you used one, nine, seven or five (digits that make up the year Seasonic was founded) or three or eight (the age of the company in 2013) then you would have entered the next found or the prize draw, where random selection could be your best friend, or your worst enemy.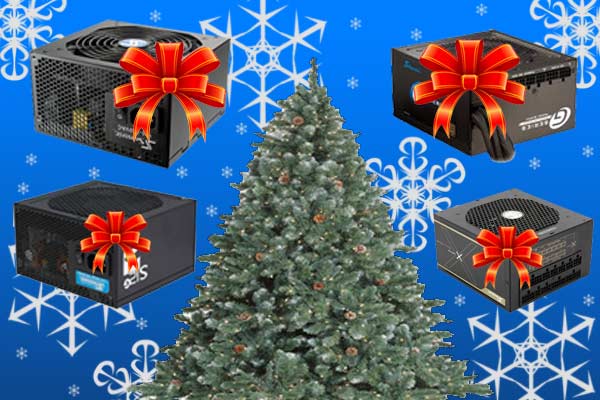 Whether you win or lose, I know you were impressed by this Photoshop
Ultimately the winners were narrowed down, the wheat separated from the chaff and we were left with a list of six PSU winners and six goodie bag winners. But were you on the list? Let's take a look:
PSU Winners:
Platinum 1000 – Zarah I. – Bosnia-Herzegovina
3-  X-850 154 – Antonio I. – Italy
5- G-550 81-84 – Krzysztof C. – Poland
7- S12G-650 86-88 – Stan P – Romania
8- MS12II EVO 750 86-92 – Limuel C – Philippines
9- S12-430 48-50 – Kyle B – USA
Goodie bag winners:

Roman K. – Russia
Ahmad A. S. – Egypt
Avi E. – Israel
Nathan T. – Netherlands
Chris Y. – Hong Kong
Thomas L. – Ireland
If you see your name on the list, don't worry about doing anything, Seasonic will email you shortly with details and you'll receive your prize within the next few weeks.
KitGuru Says: Bad luck to those that lost, but thanks for taking part and keep an eye on Kitguru for more upcoming competitions.