As much as Space X launches might be something the world at large can delight in when they – almost –  land a rocket on a barge, or run test flights of their manned capsule system, not everyone is so pleased. For the 26 residents of the village nearby the launch site, it's quite terrible, especially since the commercial space venture is now proposing curfew systems on launch days, ID cards and checkpoints in and around their township.
The Boca Chica Village, located in South Texas, was one of several towns considered for Space X's launch location, but Texas officials weighted things in its favour by offering several million dollars worth of economic incentives. Space X later moved in, purchased land, renamed roads and bought a central townhouse for meeting purposes, but it's the rocket launches and their surrounding security measures which are angering local residents.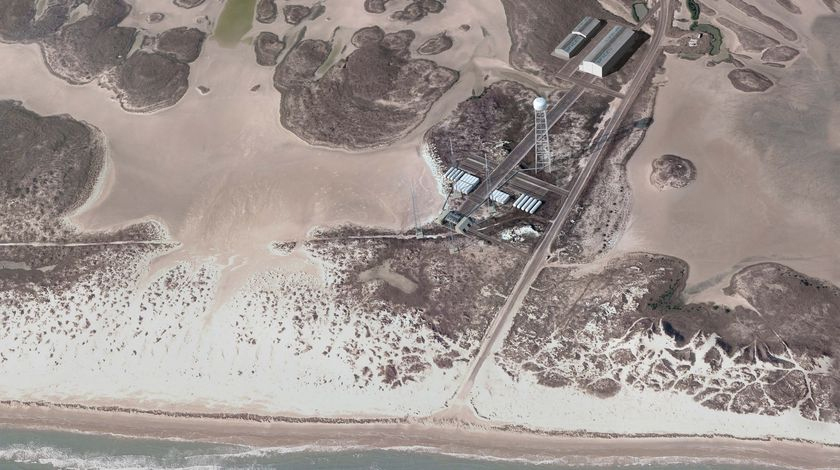 Many of them moved to the remote village to get away from the hustle and bustle of city life, or for peace and quiet living. Now though they are expected to register with the country, wear badges to say who they are and on launch days, those details will be checked at specific check points. During a 15 hour launch window, many will also not be allowed to leave their homes, or return to them if found outside.
Launches are scheduled to take place about once a month moving forward.
Residents described the regime as akin to "Nazi Germany," claiming that they had lost their peace and half expected Space X to force them out of their homes one day, as per Bloomberg.
However the Elon Musk founded company contends that the measures put in place for safety and security are very necessary. The problem is that the village is but two miles from the launch site. traditionally, a three mile quarantine zone is created about rocket launches. This is especially important considering some of Space X's recent launch failures, which saw one explode soon after launch back in June.
As much as the security measures are proving problematic though, real estate is taking a boost in the area. Some people are looking to buy homes there to host rocket launch parties, as with adequate protection, the view should be quite spectacular.
Discuss on our Facebook page, HERE.
KitGuru Says: While nobody wants to be moved out of their homes, I think I'd probably try and get a big chunk of change from Space X for my home in their position. It obviously has the money.