Apple's TV system might have more than just gaming in mind, but it is bundling that functionality within its $200 set top box. There is a motion control that comes with it, giving players the ability to play some Wii-Sports like games from the get go, but for the more serious stuff, a traditional gamepad controller might be handy – which is why Steelseries is releasing one called the Nimbus, alongside the Apple TV.
To anyone that's used an Xbox or PlayStation controller of recent years, the layout and design is quite typical. There is a D-Pad, twin analogue sticks and four face buttons – though they utilise the Xbox-inspired XYAB configuration. The centre has a large start/menu button, above which is a battery life indicator.
A full charge is said to last upwards of 40 horus of play time.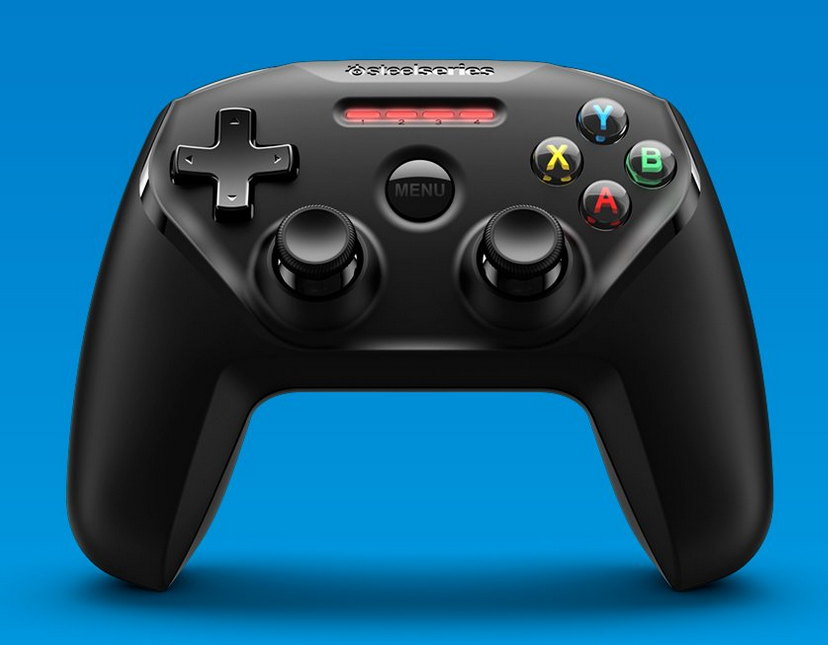 Around the back of the control, there's a bit more of a Gamecube gamepad inspiration, with twin trigger/shoulder buttons and a pair of secondary switches located closer to the middle of the device's back. There's also a wired Lightning port for charging and data transfer if needed.
The controller will work with not only the Apple TV though, but with the iPhone 5 and newer, fourth generation iPads and iPad minis and the fourth generation iPod touch too. It's also compatible with Mac systems, so if desktop gamers want to get in on the action they can do.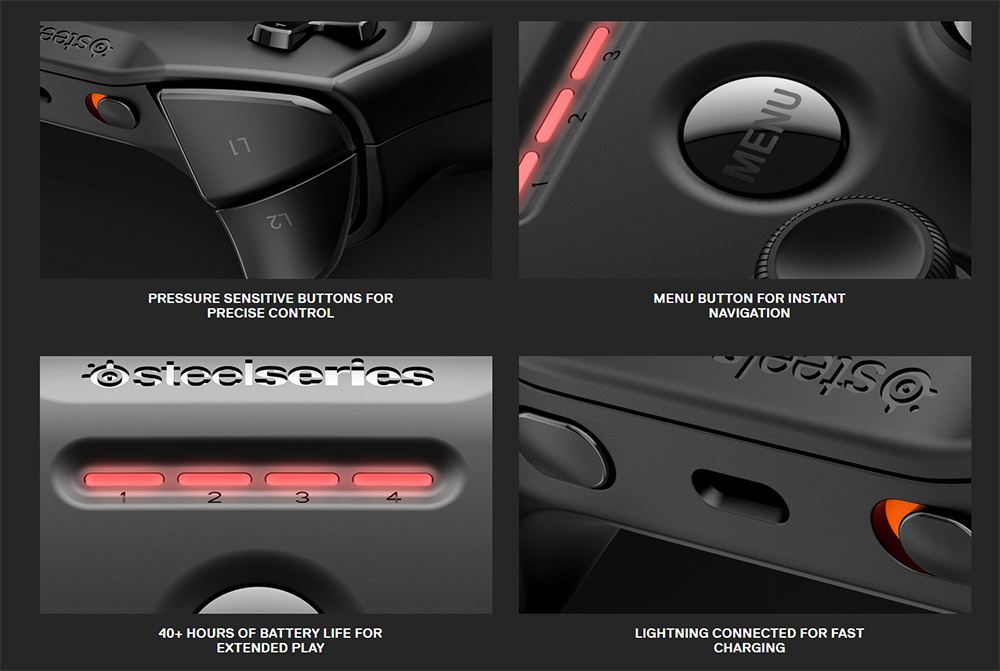 To go with the controller, Steelseries is also launching a companion application which gives you quick access to all of the top paid and free supporting applications and games.
When the Nimbus is launched, it will be priced at $50, or more likely closer to £50 in the UK.
Discuss on our Facebook page, HERE.
KitGuru Says: I don't really see this taking off. As much as Apple has a decent sized fanbase to court, it has never been a big gaming one. If the Ouya couldn't do it at a lower price point with a more unique angle, I'm not sure Apple can do it several years later with more expensive hardware.